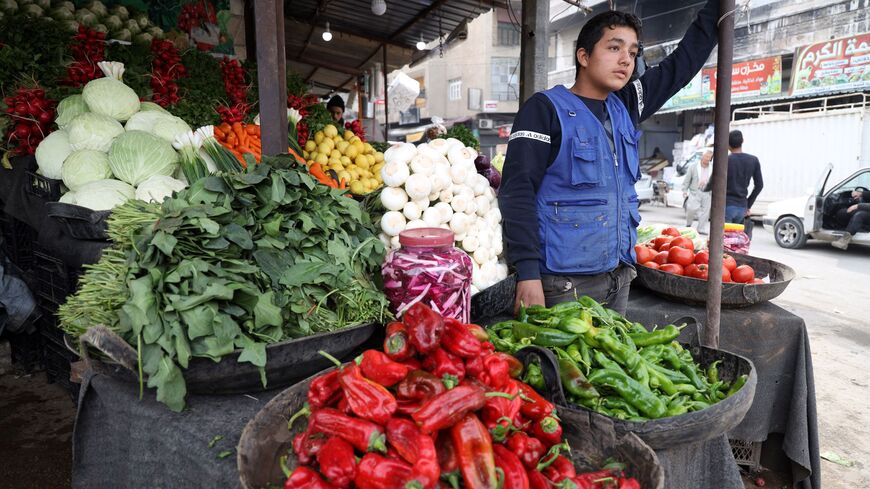 On Sunday, the Ministry of Economy of the Syrian Salvation Government (SSG) issued a statement designating the US dollar as the currency for buying and selling produce in Al-Hal Market, the region's primary agricultural market.
The decision comes after months of witnessing the depreciation of the Turkish lira's value. In recent times, most of the liberated territories in northern Syria have been using the Turkish lira due to the instability of the Syrian Pound. However, in recent months, the Turkish lira has experienced a significant decline, reaching a record low of 26.8 lira to one dollar.
The ministry stated that the decision was taken in response to "the instability of the exchange rate of the Turkish lira, and the exposure of farmers and merchants to substantial losses." As per the statement, sales in the market will be conducted in USD, and any direct payments in Turkish currency will be converted at the upper limit, according to the approved rates listed in the market. Violators will be held accountable.
According to an economist, this decision aims to mitigate losses for farmers and merchants caused by the fluctuating value of the Turkish lira. The move is expected to improve the living conditions while providing more liquidity to the market.
It's important to note that the use of dollars instead of liras is currently limited to the main fruit and vegetable market, as an effort to stabilize the prices and profits of produce, which are bought and sold daily.