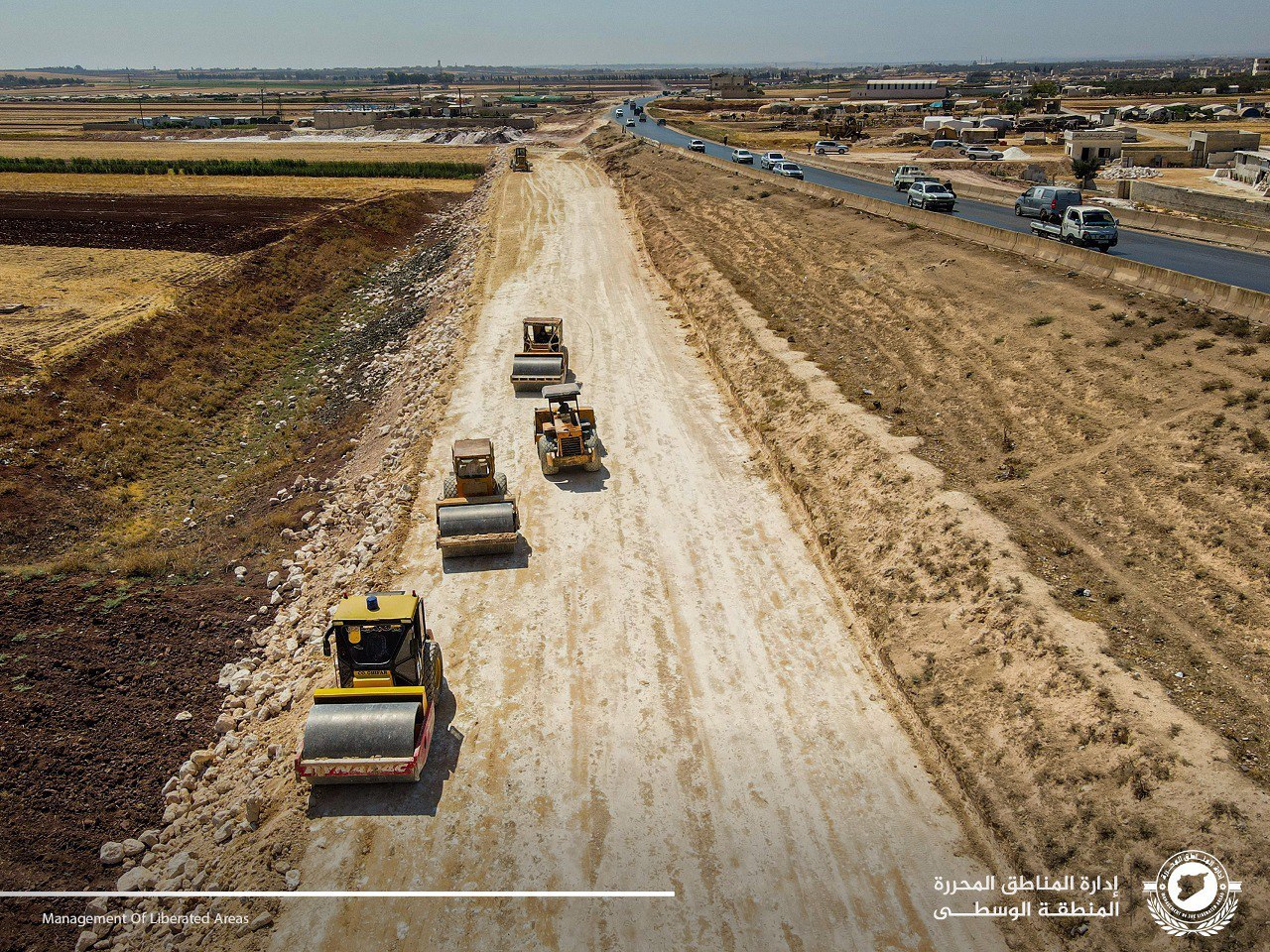 The Syrian Salvation Government's (SSG) Ministry of Local Administration and Services has unveiled plans for the fourth phase of the Bab al-Hawa-Idlib Highway Project. This expansive infrastructure initiative, underwritten by the SSG, carries a projected budget of $4 million. It promises to serve over a million residents in the northern liberated zones and is expected to generate more than 300 employment opportunities throughout its duration.
The Bab al-Hawa engineering department will supervise the project, which has been awarded to two regional construction firms: Al-Murjan Contracting and the Road Construction Company, along with Technical Engineering Works. The construction is slated for completion by the close of 2023. Once finished, the project will expand roads to 20 meters in width and lay down approximately 7.7 kilometers of pavement, linking the Bab al-Hawa border checkpoint with the city of Idlib.
This highway is pivotal as it serves as the primary conduit for supporting Idlib's residents. The Bab al-Hawa crossing and its adjoining roads play a vital role in facilitating trade, bolstering medical infrastructure, and aiding humanitarian missions in the area.
The new infrastructure is poised to offer a dependable and streamlined mode of transport, allowing businesses to efficiently move goods to markets and consumers. It aims to foster enhanced connectivity, diminish transportation expenses, boost supply chain productivity, and invigorate both regional and cross-border commerce. This, in turn, is anticipated to spur economic growth, create job prospects, and draw investments to the region.
The establishment and upkeep of such thoroughfares are essential for the region's economic progression and the safety of its inhabitants. Well-maintained roads not only catalyze trade and draw investments but also amplify economic development. Furthermore, they augment safety by minimizing accidents and ensuring swift transit for emergency responders and their vehicles.