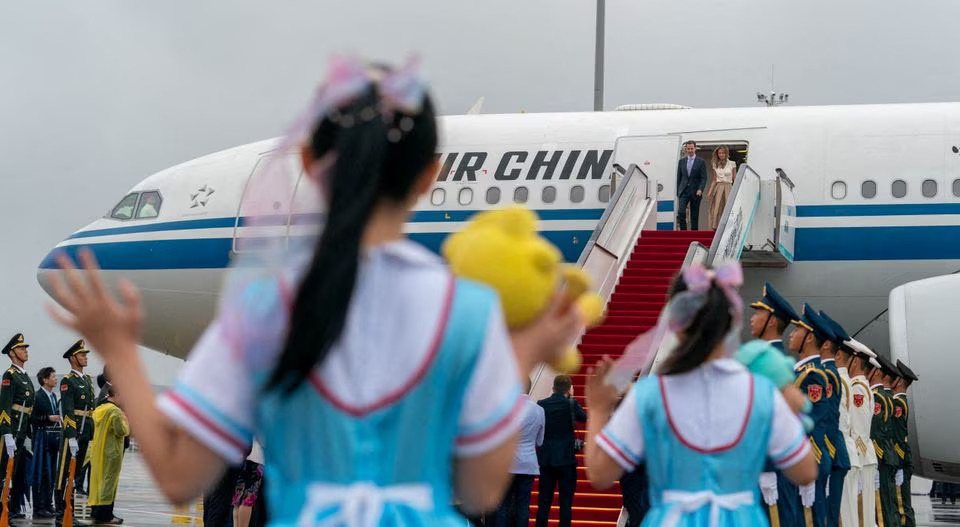 Bashar and Asma Assad arrived in China aboard a plane provided by Chinese President Xi Jinping. Assad was accompanied by several members of his regime, Foreign Minister Faisal Mekdad, Economic Minister Mohammad Samer al-Khalil, and Mansour Azzam, the Minister of Presidential Affairs. Additionally, the delegation featured Assad's advisors, Bouthaina Shaaban and Luna Shabib, as well as Deputy Foreign Minister Ayman Sousan, alongside several other officials close to the regime.
Reports indicate that Chinese Minister of Commerce Wang Wentao and Vice Chairman of the Zhejiang Provincial Committee, Jiang Shixin, were present to extend a warm welcome to the regime's delegation.
According to the pro-regime newspaper Al-Watan, the agenda includes meetings between Assad and Chinese President Xi Jinping, as well as attendance at the opening ceremony of the 19th Asian Games, scheduled for the following Saturday. Assad will visit Beijing to engage with Chinese officials, focusing on exploring avenues for economic cooperation.
The regime has gone to great efforts to tout the importance of this China visit, following its customary protocol of magnifying the significance of engagements that lend an air of legitimacy to the regime after a decade of isolation due to numerous, and ongoing, human rights violations. State-controlled media has framed the visit as an official invitation from President Xi Jinping, commending the reception, even though it has been described by others as being "ordinary."
Official Chinese media outlets have contested Assad's narrative, revealing the exaggeration in media coverage accompanying the visit and clarifying that President Xi Jinping extended invitations to various Asian leaders to attend the Asian Games, with Assad being one of the invitees and emphasizing Xi Jinping intends to meet with all leaders in attendance, hosting a welcome banquet and facilitating bilateral activities for foreign dignitaries.