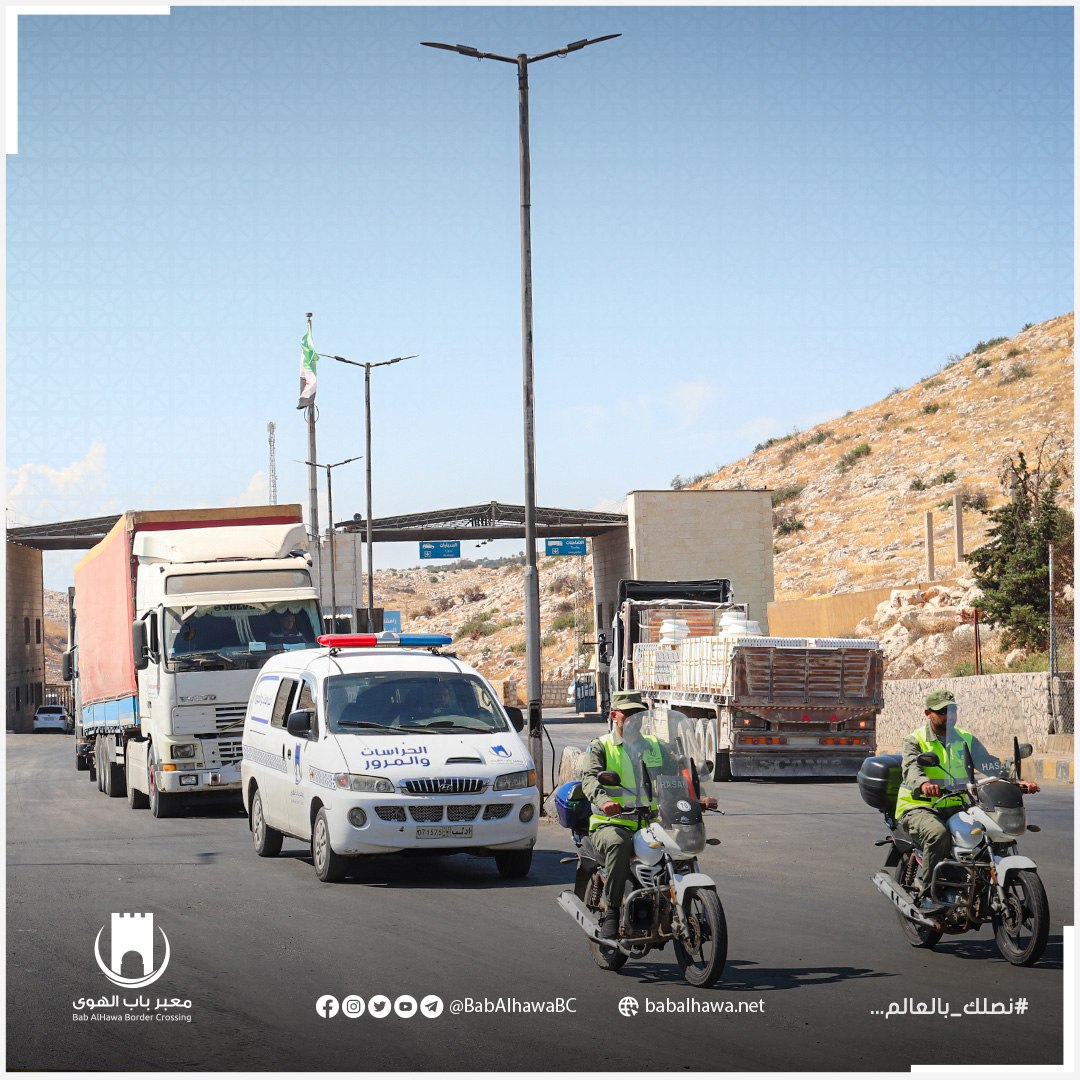 On September 19th, a convoy of 17 aid trucks successfully crossed the Bab al-Hawa border, marking the long-awaited return of international humanitarian assistance to northern Syria. This achievement came under the United Nations (UN) mandate provided by the Humanitarian Action Coordination Office (HAC) and was verified by the Syrian Salvation Government (SSG), which administers Bab al-Hawa. The convoy, loaded with relief materials from the UN's World Food Program (WFP) and Agriculture Organization, played a vital role in this endeavor.
Bab al-Hawa is a critical lifeline for the 4.5 million residents of northwest Syria, with 85% of UN aid reaching the region through this passage. Regrettably, in July, Russia vetoed a UN Security Council resolution, leading to the suspension of aid due to the Syrian regime's consent requirement.
The recent resumption of aid followed months of intricate negotiations in response to Russia's veto and the Assad regime's impractical conditions. While this reinstatement provides much-needed relief to millions, it underscores the urgent need for new systems to ensure continuous and uninterrupted aid delivery.
The UN's cautious approach to coordination with the Assad regime is justified, given the regime's history of manipulating humanitarian assistance, especially in liberated areas. This caution was compounded by the people of Idlib's refusal to accept aid routed through Assad or his regime. Earlier this month, the Idlib-based HAC, in collaboration with the UN, successfully orchestrated an aid delivery process aligned with the preferences and needs of the population in greater Idlib.
While the resumption of aid is undoubtedly a positive step, concerns persist about the limited six-month authorization, expiring in February when aid demand peaks due to harsh winter conditions. This fragility underscores the immediate need to establish new systems to guarantee uninterrupted aid delivery.
The revival of cross-border aid through Bab al-Hawa remains a lifeline for millions in desperate need. However, the fragility of current mechanisms and the exploitation of humanitarian assistance highlight the urgent necessity of developing and implementing more sustainable and reliable systems.