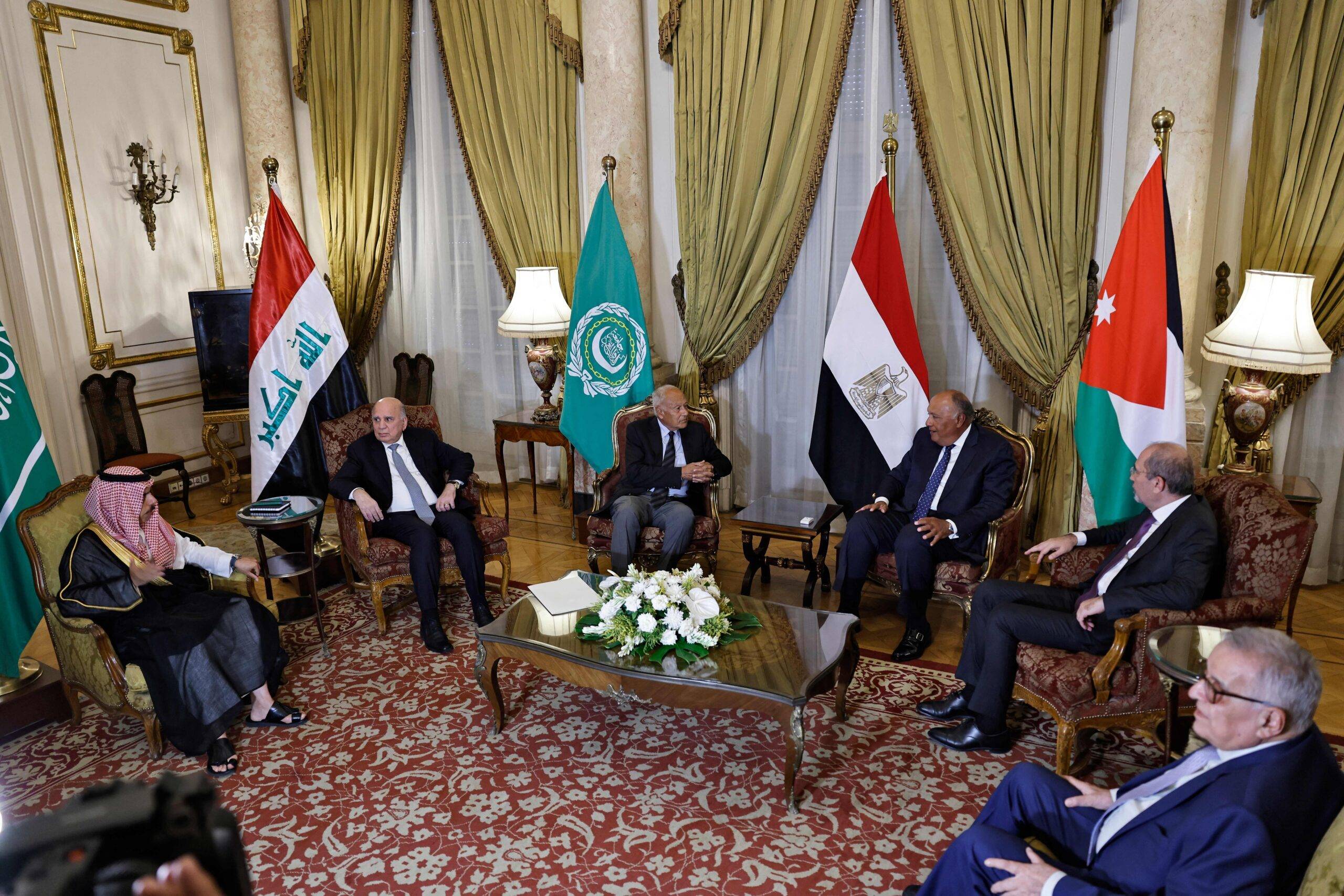 The Assad regime's failure to comply with its agreements with Arab League nations has led to a significant development in the diplomatic arena. The Arab League Liaison Committee, a mechanism for political coordination within the Arab League, has decided to freeze contact with the Assad regime. This move comes as a response to the regime's non-compliance with the Arab initiative for a solution in Syria.
In 2011, amidst the outbreak of the Syrian revolution, the Arab League suspended Syria's membership due to the Assad regime's brutal crackdown on peaceful protests. This suspension was a significant blow to the regime's legitimacy and international standing. However, in May 2023, the Arab League reinstated Syria's membership, signaling a potential shift in regional dynamics and a desire for a political solution to the conflict.
Despite Syria's reinstatement, the Assad regime has not met any of its obligations thus straining relations within the League once again. Hence the committee's decision to pause the agreed-upon initiatives, reflecting the committee's frustration with Assad's lack of commitment to the Arab initiative for a solution in Syria.
The committee has demanded that the Assad regime submit an adequate response regarding its non-compliance. By freezing contact, the committee aims to exert pressure on the regime to fulfill its obligations and engage in meaningful dialogue to end the war in Syria. It is important to note that the committee's decision does not entail the removal of Syria from the Arab League, but rather a suspension of communication until the regime demonstrates a genuine commitment to the agreed-upon initiatives.
The censure by the Arab League Liaison Committee sends a strong message to the Assad regime and the international community. It highlights the Arab League's determination to hold the regime accountable for its actions and emphasizes the importance of compliance with regional agreements. The committee's decision also underscores the urgent need for a political solution to the Syrian conflict, which has caused immense suffering and displacement for millions of Syrians.
This event highlights the Assad regime's ongoing failure to address critical issues such as the export of prohibited drugs, including Captagon, to neighboring countries. The regime's refusal to respond to the requirements aimed at curbing such illicit activities and its refusal to respond to the requirements leading to Damascus gradually moving to the stage of entering into a political solution to end the war in Syria.
It was also stressed that instead of accepting its responsibilities and working towards a political solution to address the refugee crisis, the regime constantly seeks to place the responsibility for not receiving refugees on the shoulders of the international community, under the false pretext of not responding to its call to contribute to the reconstruction of Syria.