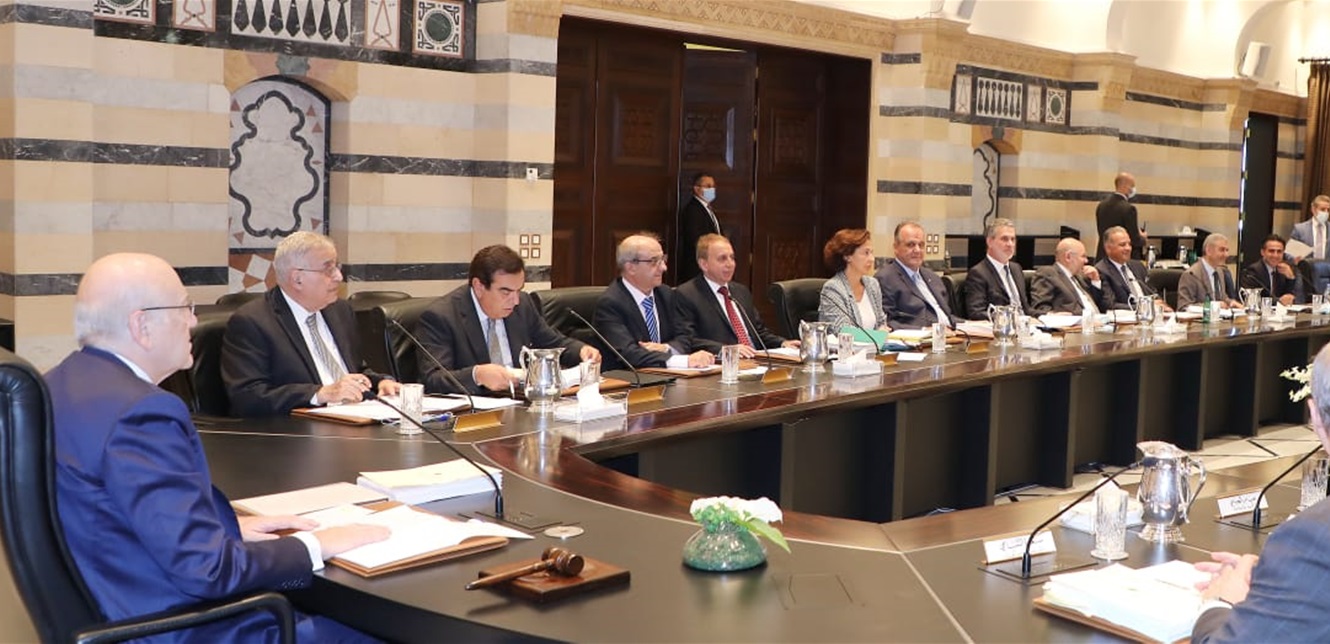 The caretaker government in Lebanon has recently issued new instructions concerning Syrian refugees, further tightening their situation. These directives were announced following a cabinet meeting held on Monday to discuss the 2024 budget proposal.
The government has urged security and military agencies to collaborate and coordinate efforts to strengthen checkpoints on routes used by "illegal entrants". They have also called for comprehensive joint operations targeting smuggling networks, the closure of unauthorized crossing points, and the confiscation of resources and funds used by smugglers.
Furthermore, the council emphasized the necessity of preventing Syrians from entering through "illegal means" and taking immediate actions to repatriate them to their home country.
The Ministry of Interior and Municipalities has been tasked with reporting any "suspicious movements and gatherings related to Syrian refugees" and conducting immediate surveys of refugees residing within municipal boundaries, establishing a database about them. The council has also urged for strict enforcement against establishments operated by Syrians lacking proper licenses, with immediate closures and offenders referred to the judiciary.
The council directed the Ministry of Labor to rigorously implement legal measures against Syrian institutions and companies violating labor laws in Lebanon, particularly concerning foreign labor. Moreover, they emphasized the need to halt any attempts to circumvent legal provisions aimed at regulating foreign labor.
The ministries of Industry, Economy, and Trade were instructed to take a firm stance against commercial enterprises, establishments, and factories employing Syrian laborers without proper documentation and permits, under the threat of closure and revocation of licenses.
The council has urged the Ministry of Justice to reinforce legal procedures related to individuals involved in human trafficking and those entering Lebanon through unlawful means.
They also stressed the importance of compelling judicial authorities to expedite trials that alleviate prison overcrowding and facilitate the deportation and removal of convicted Syrians.
The council called upon the Ministry of Interior to request intensified cooperation from the United Nations High Commissioner for Refugees (UNHCR) to create conditions for the return of Syrian refugees in Lebanon.
Additionally, they urged for diplomatic efforts to elucidate the risks of the Syrian refugee crisis on Lebanon's regional and European security.
The council urged the Ministry of Information to launch awareness campaigns regarding the dangers of seeking refuge for both Syrian and Lebanese communities. They also encouraged citizens to collaborate with security and military agencies to apprehend smuggling gangs at the borders.
With approximately one million Syrian refugees in Lebanon facing challenging humanitarian conditions and racial discrimination, the issue remains a contentious one, with political figures advocating for their return to Syrian regime-controlled areas without considering the uncertain fate awaiting them.