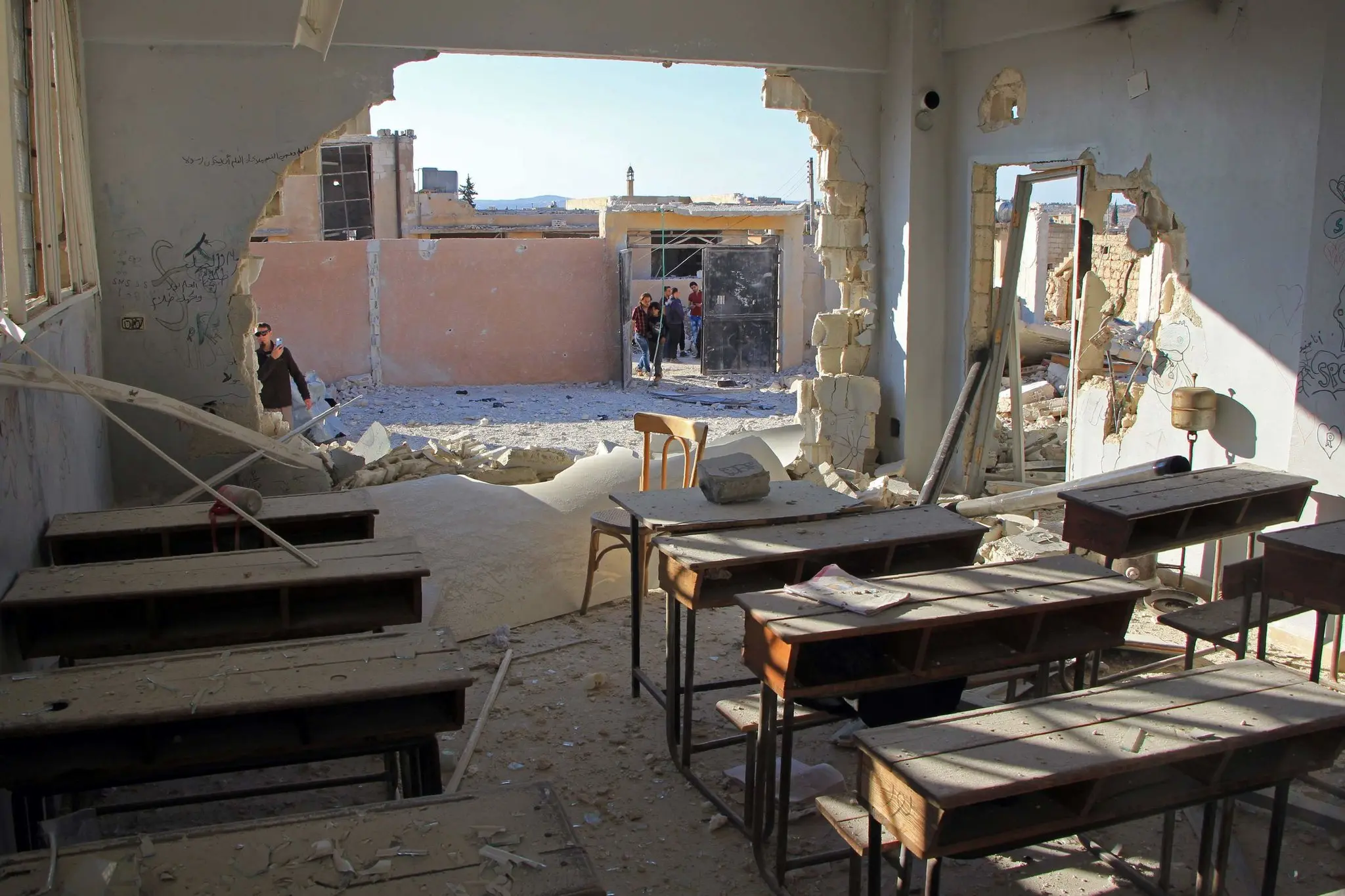 The Syria Justice and Accountability Centre (SJAC) has released a detailed report, revealing evidence that the Syrian regime systematically and deliberately targeted schools, jeopardizing the lives of countless innocent children. Utilizing previously undisclosed regime documents and an exhaustive examination of open-source videos, the report casts a grave light on one of the Syrian conflict's darkest aspects.
The evidence, sourced in part from Syrian regime intelligence files, reveals a calculated strategy aimed at schools — institutions that represent the educational and developmental bedrock of Syria's future generations. Disturbingly, the regime appeared to be unconcerned about the young lives housed within these educational establishments.
SJAC's Open-Source Intelligence (OSINT) team carefully scrutinized four emblematic school attacks. While two of these had already been brought to light by civil society organizations and the UN Commission of Inquiry on Syria, the SJAC's findings confirm the attacks weren't merely isolated tragedies but rather elements of an overarching, deliberate strategy.
The Assad regime bombed the Ibn al Tufail school, also known as the "Commercial Secondary School," in Raqqa with thermobaric bombs, killing 16 civilians, many of whom were children. The attack occurred while the school was in operation suggesting an intention to maximize, not minimize, civilian causalities.
The same year, a simultaneous attack was orchestrated against five civilian structures in Maraa, which included the Subhi al Masri School, the local cultural center, and several residential buildings. Shocking images emerged post-attack, showing children sifting through the wreckage to salvage their personal items from the devastated classrooms.
In another chilling episode from November 2014, Al Hayat School in the Al-Qaboun neighborhood of eastern Damascus met a horrific end, due to a barrage of consecutive missile strikes. Eyewitnesses paint a gruesome picture of the aftermath of a scene strewn with human casualties.
However, perhaps the most heart-wrenching incident transpired in April 2014 when the Ain Jalut primary school in Aleppo was decimated during a student-hosted community art exhibit. The school was attack utilized a tactic known as "double tap" where a secondary strike occurs during rescue operations, in this case launched when distraught parents and faculty raced to aid the injured.
The revelations within SJAC's report stand as a testament to the unspeakable adversities endured by Syria's younger generation amidst years of tumult. This detailed account brings to light an illegal strategy prioritizing military objectives over lives, mostly children, and in opposition to the conventions of war and humanitarian law.