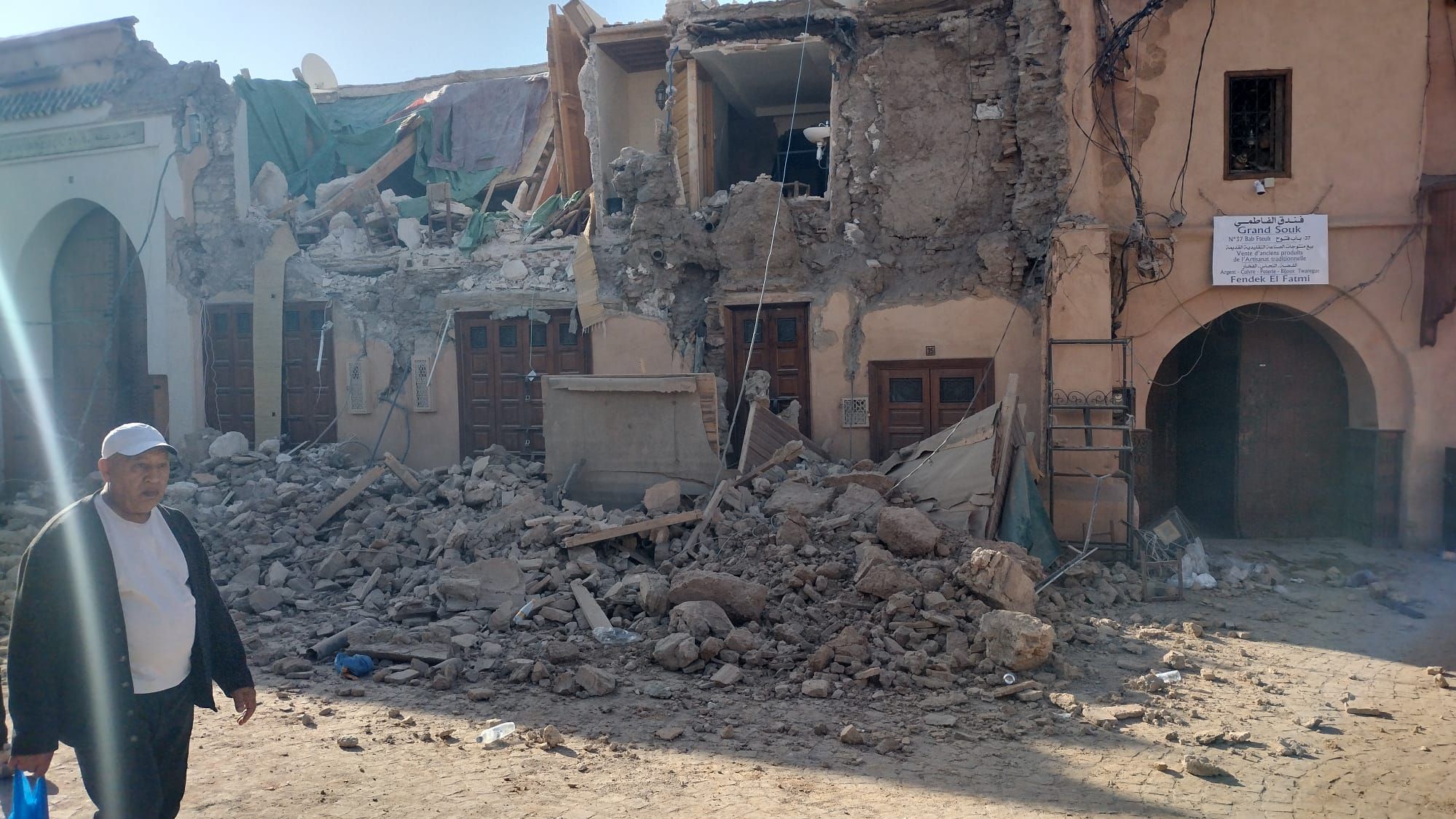 Morocco recently experienced a devastating earthquake in its high Atlas mountains, resulting in significant damage to historic buildings and claiming numerous lives. In the wake of this tragedy, the Syrian Salvation Government (SSG) and Syria Civil Defense (The White Helmets) have expressed their heartfelt condolences to the Moroccan people and offered their assistance in the rescue and recovery efforts.
Late on Friday night, a powerful earthquake struck Morocco's Atlas mountains, with Marrakech being the nearest city to the epicenter. The quake, measured at a magnitude of 6.8 by the US Geological Survey, caused extensive damage to buildings in Marrakech and claimed the lives of 1,037 people, while leaving 672 injured. The most affected areas were the mountainous regions to the south.
The Syria Civil Defense, also known as The White Helmets, released a statement expressing their sincere condolences to the Moroccan people and the families of the victims affected by the catastrophic earthquake. They extended their thoughts and prayers to the injured, wishing them a speedy recovery. The White Helmets also expressed their solidarity with the dedicated rescue teams of the civil protection agencies in Morocco. Drawing from their experience in search and rescue operations during last February's earthquake disasters earlier this year, they affirmed their full readiness to aid in the search and rescue efforts and help those trapped under the rubble.
The Office of Political Affairs of the Syrian Salvation Government (SSG) also conveyed their condolences and sympathy to the people of Morocco. Expressing their profound sadness and sorrow upon hearing the news of the earthquake's victims and damages in southern Marrakech, the SSG extended their deepest condolences to their brethren in the Arab Kingdom of Morocco and prayed for the Almighty to have mercy upon the victims and grant healing and recovery to the injured and affected individuals.
In response to the earthquake, Turkey, which had experienced its own devastating earthquakes earlier in the year, expressed its readiness to provide support to Morocco. Algeria, despite its strained relations with Morocco, announced that it would open its airspace for humanitarian and medical flights.
The recent earthquake in Morocco has brought forth an outpouring of condolences and support from various organizations, including the Syrian Salvation Government and Syria Civil Defense. Their statements of solidarity and willingness to assist in the rescue efforts demonstrate the importance of international cooperation and compassion in times of crisis. As Morocco begins the process of recovery and rebuilding, the global community stands united in offering support and solidarity to the affected people and their families.