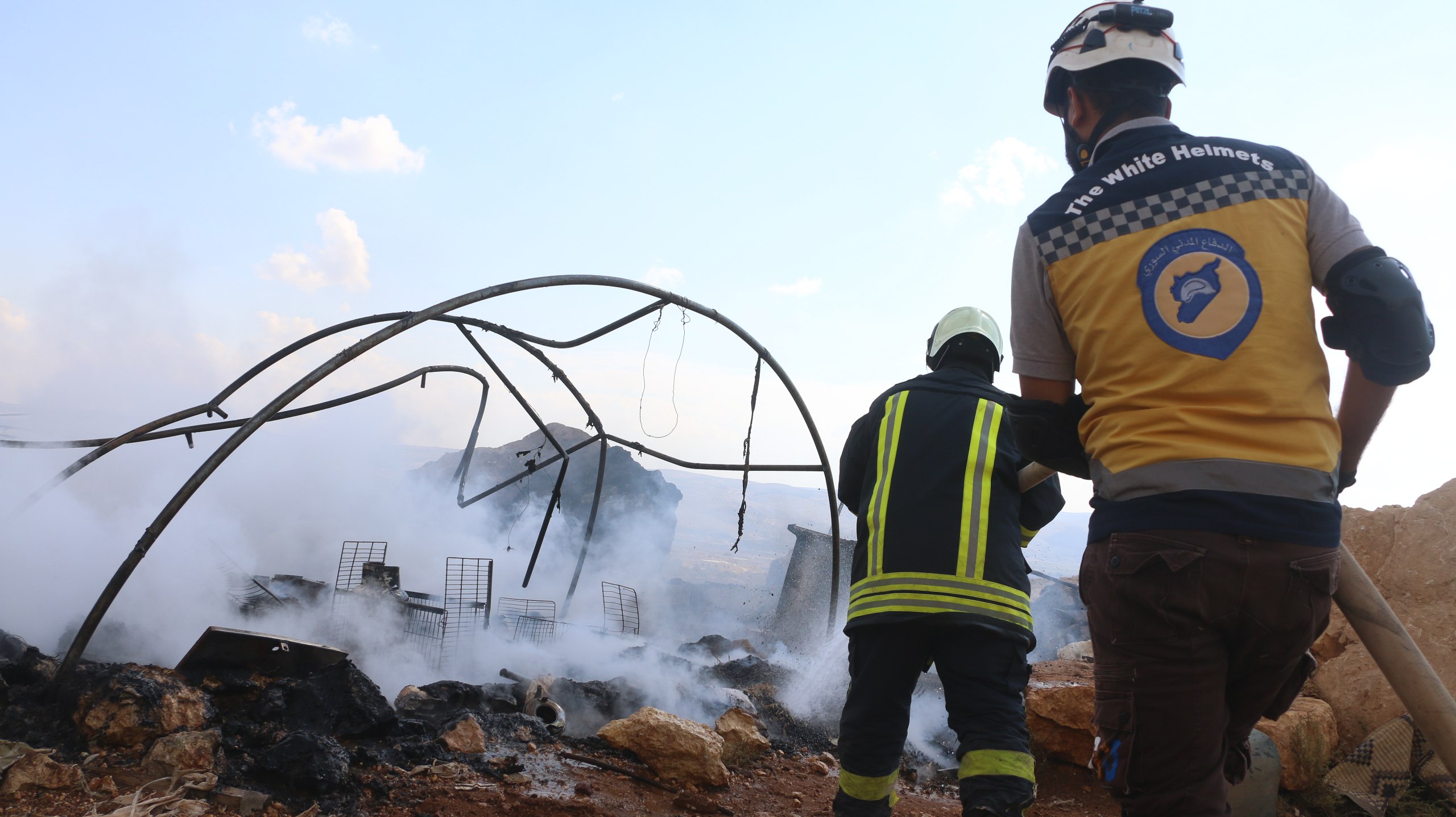 The recent report released by Syria Civil Defense, also known as the White Helmets, sheds light on the alarming increase in human rights violations and attacks on civilians perpetrated by the Assad regime and Russia. The ongoing conflict in Syria has resulted in a dire humanitarian crisis, with the plight of displaced persons and the impact on vulnerable groups, particularly children, reaching devastating levels.
The report highlights the worsening situation faced by displaced persons in Syria. As the conflict rages on, the number of internally displaced persons (IDPs) continues to rise, exacerbating an already dire crisis. The approaching winter season further compounds the suffering of these individuals, as they struggle to find shelter, food, and basic necessities. The lack of a comprehensive solution to address the needs of the displaced population only adds to their misery.
Children, who are the most vulnerable victims of the conflict, bear the brunt of the escalating violence. The report reveals that 13 children have lost their lives in the attacks, while 67 children have been injured during the first half of October alone.
Non-combatants, including women and the elderly, also face grave risks. The indiscriminate artillery and missile shelling by regime forces and Russia have resulted in the death of 10 women and the wounding of 63. The deliberate targeting of residential neighborhoods, schools, hospitals, and displacement camps is a violation of intentional law and seems intended to forcefully displace the civilian population, which is a war crime.
The White Helmets are adamant that the international community must not turn a blind eye to the ongoing human rights violations and attacks on civilians in Syria. Stressing the urgent need for a robust response to protect the lives and rights of innocent Syrians. The implementation of Resolution 2254, which calls for a political solution to the conflict, is crucial, says the organization, in bringing an end to the suffering of the Syrian people.
Furthermore, humanitarian organizations and aid agencies must be provided with unrestricted access to deliver essential assistance to those in need. Efforts should be made to ensure the safety and well-being of children and non-combatants, including the provision of psychosocial support and a continued access to safe and uninterrupted education.
The Syria Civil Defense report paints a grim picture of the escalating human rights violations and attacks on civilians in Syria and makes clear that it's imperative that all stakeholders work towards a peaceful resolution to the conflict, ensuring the protection of civilians and the provision of much-needed humanitarian aid.