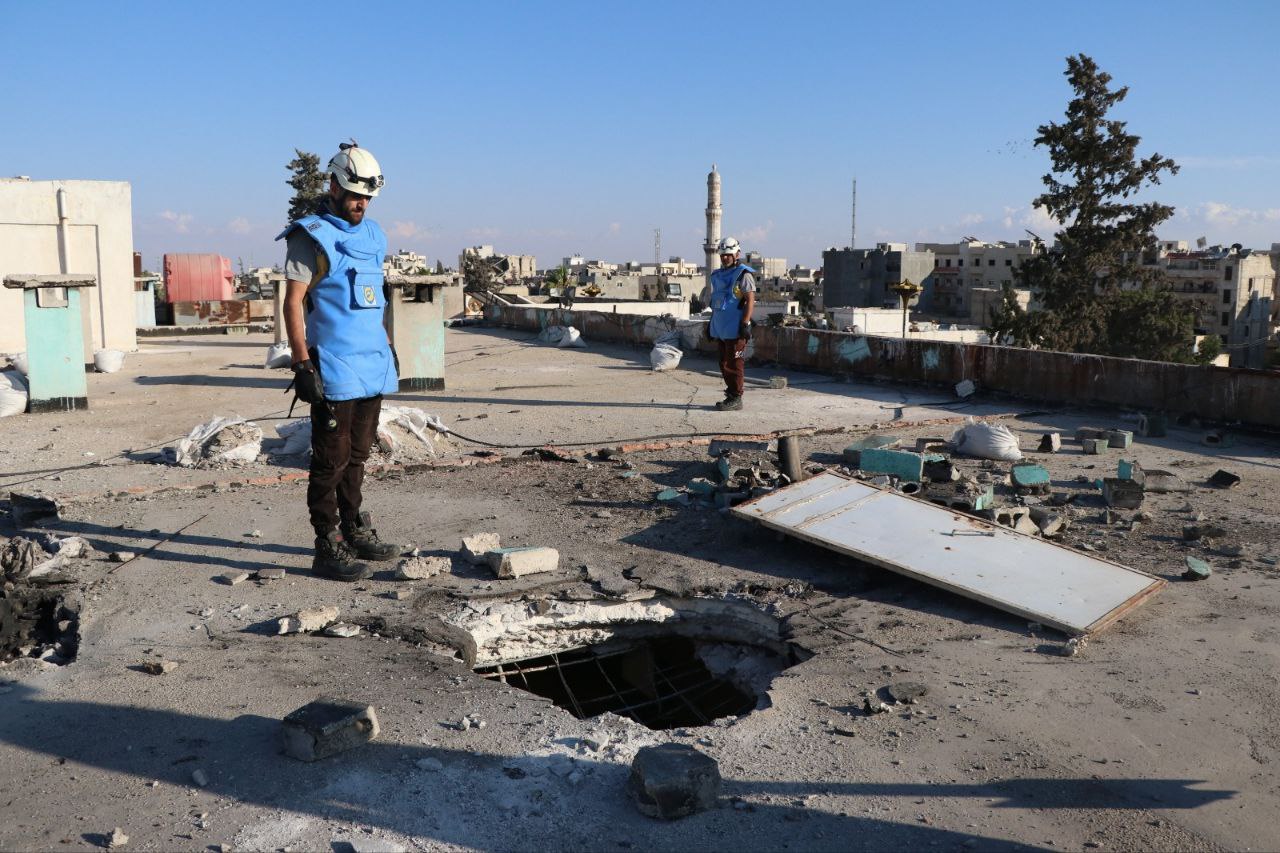 The Syrian Network for Human Rights (SNHR) released its monthly report, shedding light on the grave human rights violations that occurred in Syria during the month of October. The report documents a significant number of attacks on vital civilian centers, arbitrary arrests, and the loss of civilian lives. These findings highlight the ongoing brutality faced by Syrian civilians, particularly in northwestern Syria.
According to the SNHR report, there were at least 85 incidents of attacks on vital civilian centers in Syria during October, with 78 of these attacks attributed to Russia and the Assad regime. The majority of these attacks were concentrated in the Idlib and Aleppo governorates. The report specifically documented 27 attacks on educational facilities, 11 on medical facilities, and 13 on places of worship. These attacks not only harm and endanger the lives of civilians but also undermine essential services crucial for the well-being of the population.
Tragically, the SNHR report documented the killing of 161 civilians during October. Among the victims were 34 children and 44 women. Additionally, two individuals lost their lives due to torture. Shockingly, it also highlighted the occurrence of at least four massacres, further emphasizing the brutality faced by Syrian civilians on a daily basis.
A distressing number of arbitrary arrests and detentions were also revealed, with at least 193 documented cases, including 13 children and four women. These arrests are a violation of basic human rights and contribute to a climate of fear and insecurity among the Syrians. The report underscores the urgent need for fair and transparent judicial processes to ensure the release of those unlawfully detained and disappeared.
The SNHR also raised concerns over an escalation in the Syrian regime's ground-based artillery and rocket attacks on northwestern Syria. The regime's forces deliberately targeted densely populated civilian areas, markets, camps for the displaced, homes, and residential areas, far from military structures or personnel. These ongoing attacks on civilian areas further exacerbate the suffering of innocent Syrians and violate international humanitarian law.
October's report paints a grim picture of the ceaseless human rights violations in Syria. The attacks on vital civilian centers, deliberate killing of civilians, arbitrary arrests, and escalating ground-based assaults underscore the urgent need for international action to protect Syrian civilians and hold Russia and the Assad regime accountable.