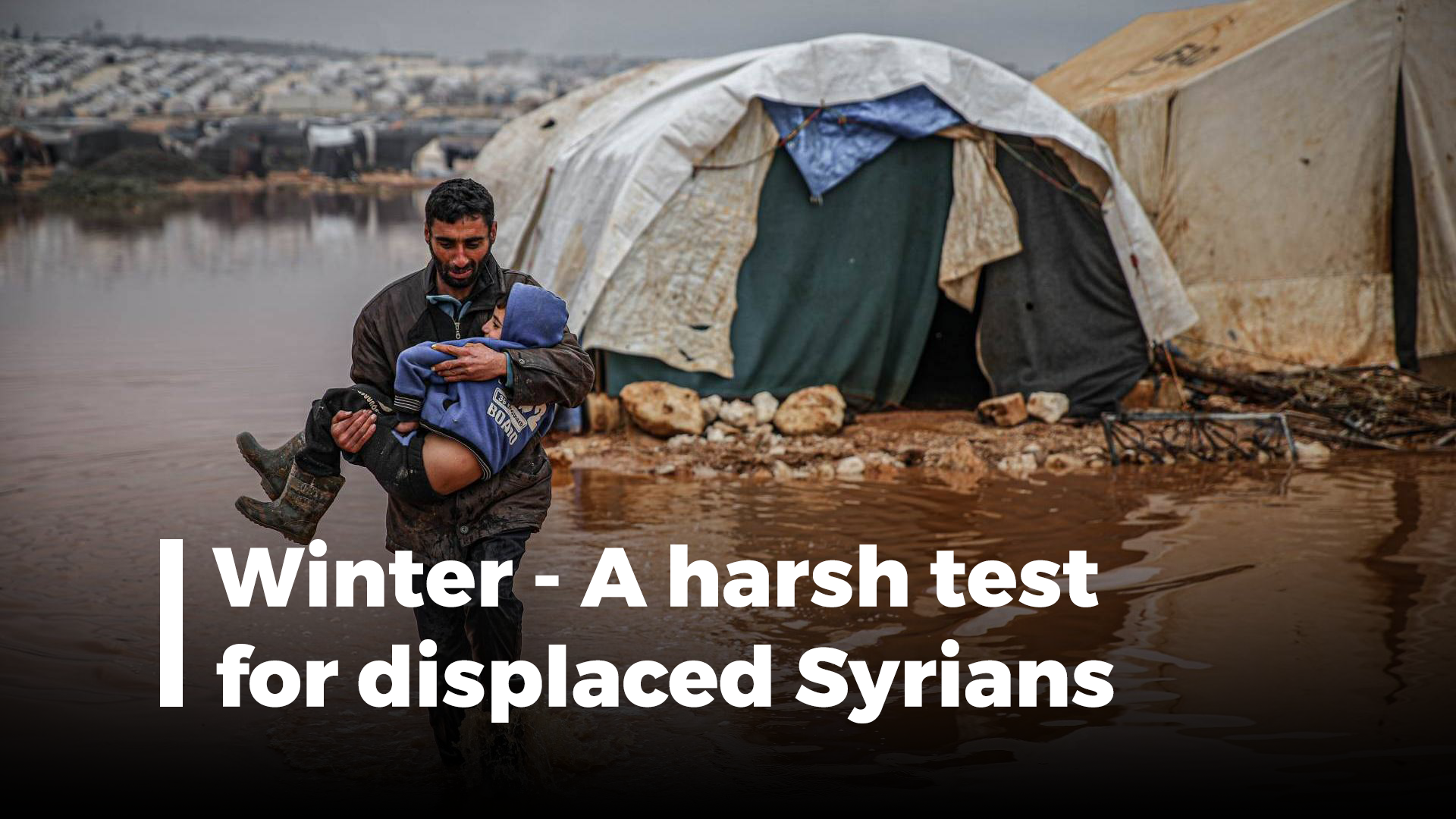 Written by Ahmad Jasem al-Khalil
The arrival of rains that warn of the onset of winter is a sight that brings shivers of fear to the Syrian people. For thousands of internally displaced people (IDP's) living in camps, winter, with its snowstorms, torrential rains and strong winds, is a tough test that only exacerbates their suffering. Conflicts in Ukraine and high inflation rates are spiking fuel prices worldwide, the reverberation of which is felt in Northern Syria. Already entrenched in a war, the Syrian people face a battle to stay warm this winter.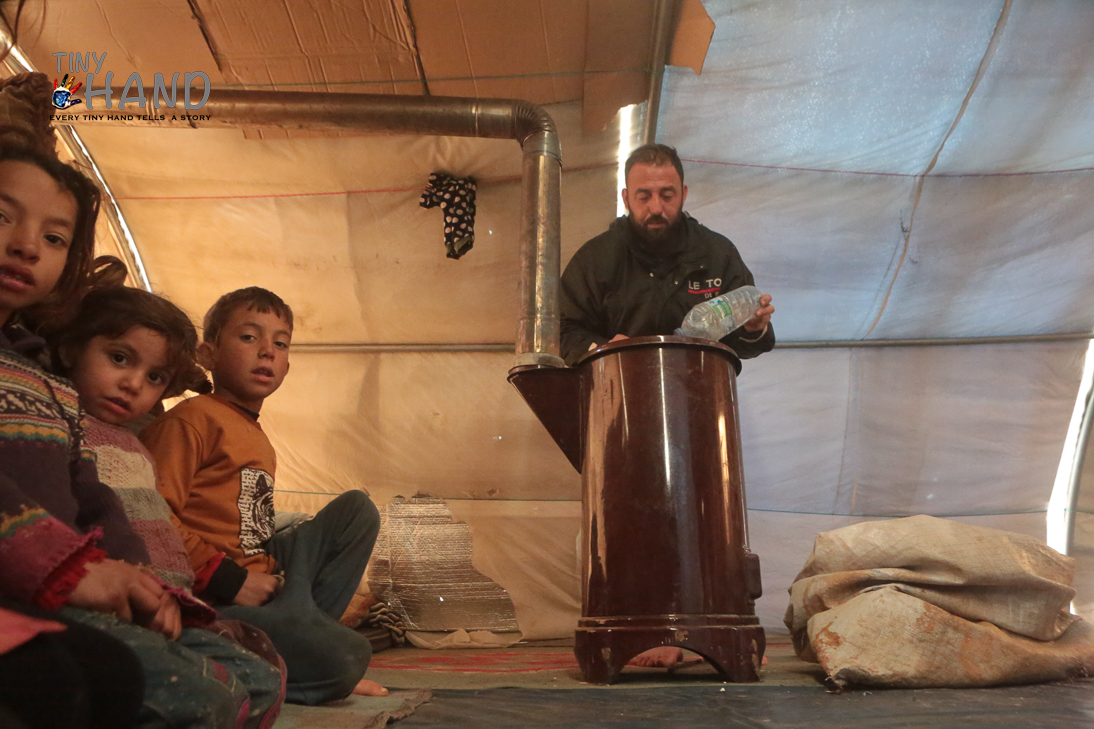 Northwest Syria is braced to face one of its most challenging winters this year due to the rising cost of heating materials and thousands still living in camps. People living in cities and towns face difficulties securing winter heating due to the financial gap between the price of materials and their wages.
The primary heating material used throughout Syria has always been diesel. However, over the years, many have changed to cheaper options like firewood mixed with olive pomace briquettes as an alternative fuel. Those less fortunate are forced to turn to materials such as coal, plastic, and garbage to warm their families. Although affordable, using hazardous materials like nylon and plastics comes at a heavy price with many suffering health problems like respiratory and cardiovascular issues caused by using these materials for heating.
Throughout the years of war and hard times, the Syrian people used their creativity to develop ingenious alternatives to keep warm during the winter. One of their developments is the locally manufactured heater which burns pistachio shells. These heaters became popular in 2018 and are widely used in many houses instead of diesel heaters. The most significant benefits are the reduction in fire risk and lack of toxic fumes from the combustion of these materials.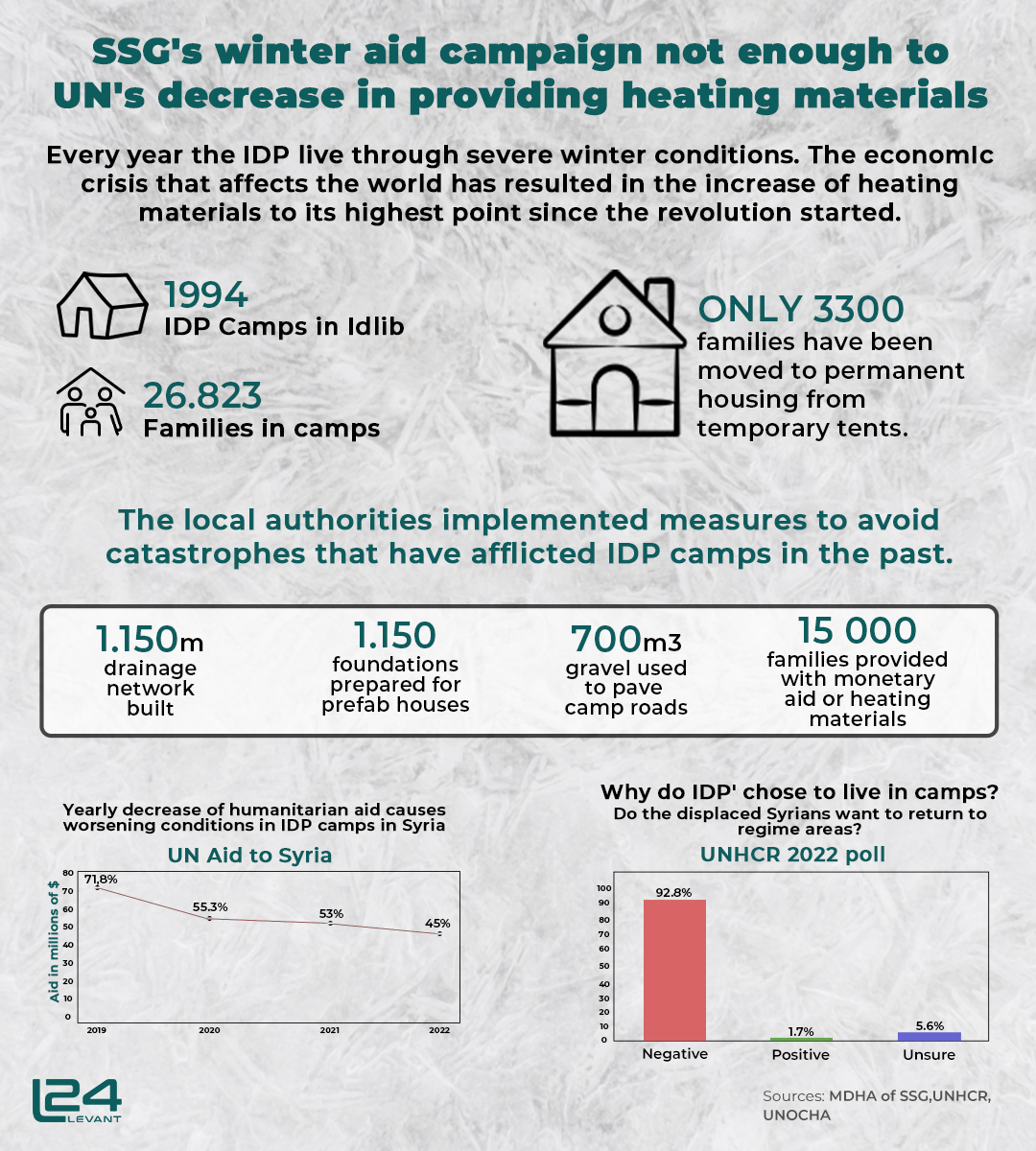 Costs Skyrocket as Fuel Prices Double
Since the beginning of this winter, prices of all heating materials have risen steeply. Last year's firewood prices were between $130 to $160 per ton (1,000 kilograms), but this year the price has risen from $190 to $230 per ton. Due to high demand and being imported from Turkey, the price of pistachio shells has also increased. In 2017 a ton of pistachio shells cost approximately $100, but today, the price is more than double at $275.
Kenan Hindawi, displaced from Ehsim in Jabal Zawiya to Idlib City, spoke to L24 about the challenges faced in the winter months. He said, "Every year things got worse than the previous one. This year, I saved some money for heating, but I could not buy what I needed because the price of everything has doubled."
Due to fluctuating prices of heating materials, families often have to resort to multiple types of materials. "Every year, my children and I warm with a new type, either firewood, pistachio shells, or diesel, depending on the cheapest available. The previous winter was tough, at the end of which I had to buy fuel daily, because of the high cost and the scarcity of sources." When asked if he received any aid for winter, he said, "Of course, there is no aid this winter, not even last winter, and I do not expect there will be any aid in the coming years. I say to people abroad, do not return to this country, and whoever has family inside or relatives must help them because the worker cannot assuage his hunger no matter what he does, and the expenses are difficult. I know many of those around me who do not have the ability to buy heating materials because of the situation."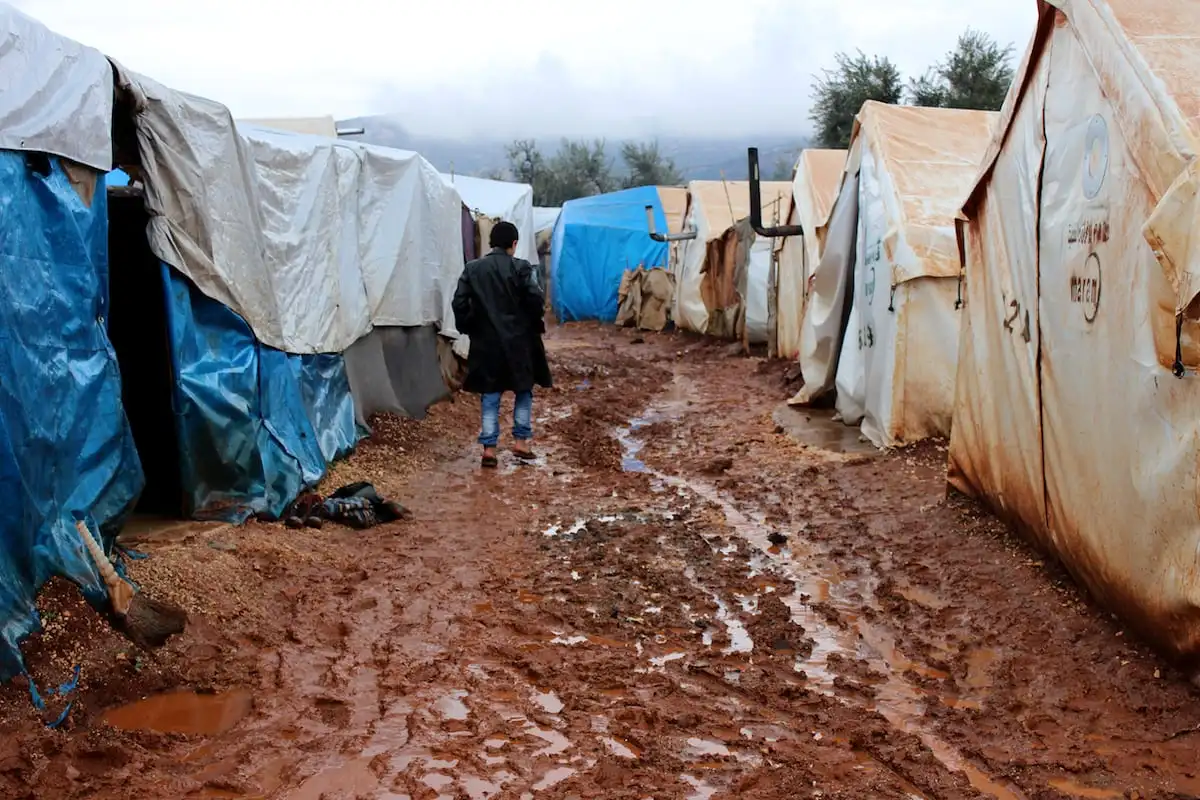 Suffer With Honor
Meanwhile, residents in IDP camps are in much worse condition, with most of them entering their third year of displacement and unable to relocate to permanent housing. The tents people live in are makeshift and unable to withstand the heavy winds and rains. Although snowfall is not common in most parts of Syria, due to climate change, the past few years have seen several snowstorms, excessive rainfall and flooding, which washes away tents.
Abdullah al-Shamali, a resident of an IDP camp in Maarat Misrin who was displaced from the countryside of Saraqib due to the Assad regime's offensive in December 2019, explained the problems he faced in winter. "It is impossible to live in tents due to the storms. The biggest pain is we had to leave our homes due to the regime's oppression, which is the greatest injustice." He also said that, occasionally, he receives aid from organizations, but this year he is yet to receive any assistance. The main reason is the limited number of organizations working on the ground and the vast number of people living in camps. In the past few years, the Syrian people's suffering has slowly been forgotten, and many organizations have been forced to stop work due to harsh sanctions on working in Syria, especially in the liberated areas.
Even though the people live in harsh conditions and the situation is complicated, they refuse to bow their heads and return to their homes in regime-held areas. When al-Shamali was asked why he chose to stay and suffer in hardship, he said, "I won't go back until we liberate the last inch of our country! The regime killed and displaced us how can we return to that regime when it demolished our homes and insulted us?" Likewise, with financial hardship, Hindawi chose to live in Idlib city rather than return to his home in Ehsim. "I will not be able to return because I would live in fear there. My village is close to the front lines, bombed every now and then. This is impossible, as the regime could try to advance at any time."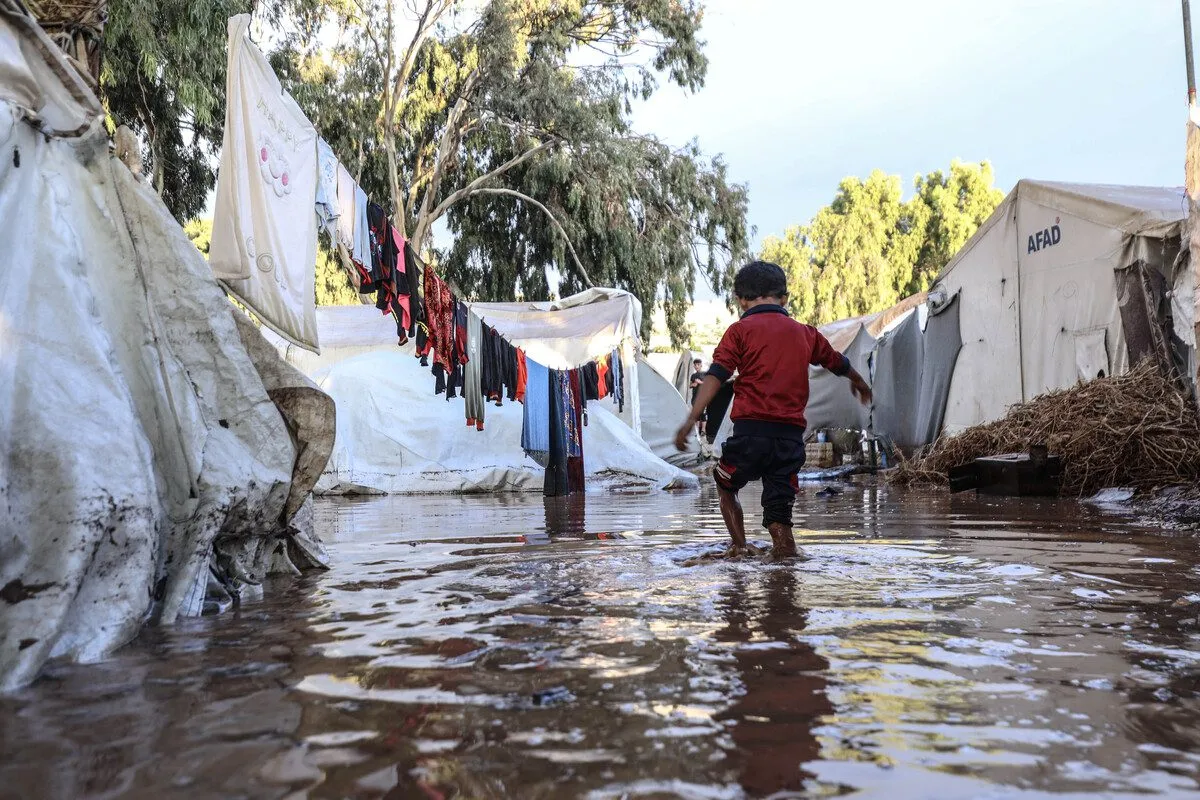 Housing Complications
The few remaining organizations and the authorities in Idlib are forced to take the brunt of the work to support the people. The Syrian Salvation Government (SSG), Idlib's governing body, runs a campaign called "A Country Without Tents" to relocate people from tents to brick houses. Last year alone, 3,300 families moved out of tents to such homes. Khalid al-Houri, director of the Ministry of Development and Humanitarian Affairs, spoke to L24 about the work done by the department to support the people, especially in refugee camps. "This year heating supplies were provided to about 134,867 families in the greater Idlib region … and the second step is to transfer the camps that are exposed to flooding to residential block homes." In addition to this, the SSG launched a campaign in December 2022 to support 50,000 low-income families that no aid organizations support.
It is a common occurrence that although alternative housing is provided for residents, some refuse to relocate. A camp director, Abu Abdo (need real name), explained his reasons. "We're from the same village. Many bought 100 square meters of land while others rented for four years. We cannot leave to live in 35 square meter apartment houses, which are too small, and we live in harmony since we're from the same village. I cannot move to a new neighborhood and co-exist with people I don't know."
Furthermore, some people refuse to leave their vulnerable campsites known to flood in times of heavy rainfall. When flooding happens, these camps receive a lot of attention, and many organizations rush to provide material and financial support to their residents. Throughout the year these camps rarely receive support, hence people are forced to resort to these desperate methods to care for their families. This reflects the dire situation the people are in due to the economic conditions.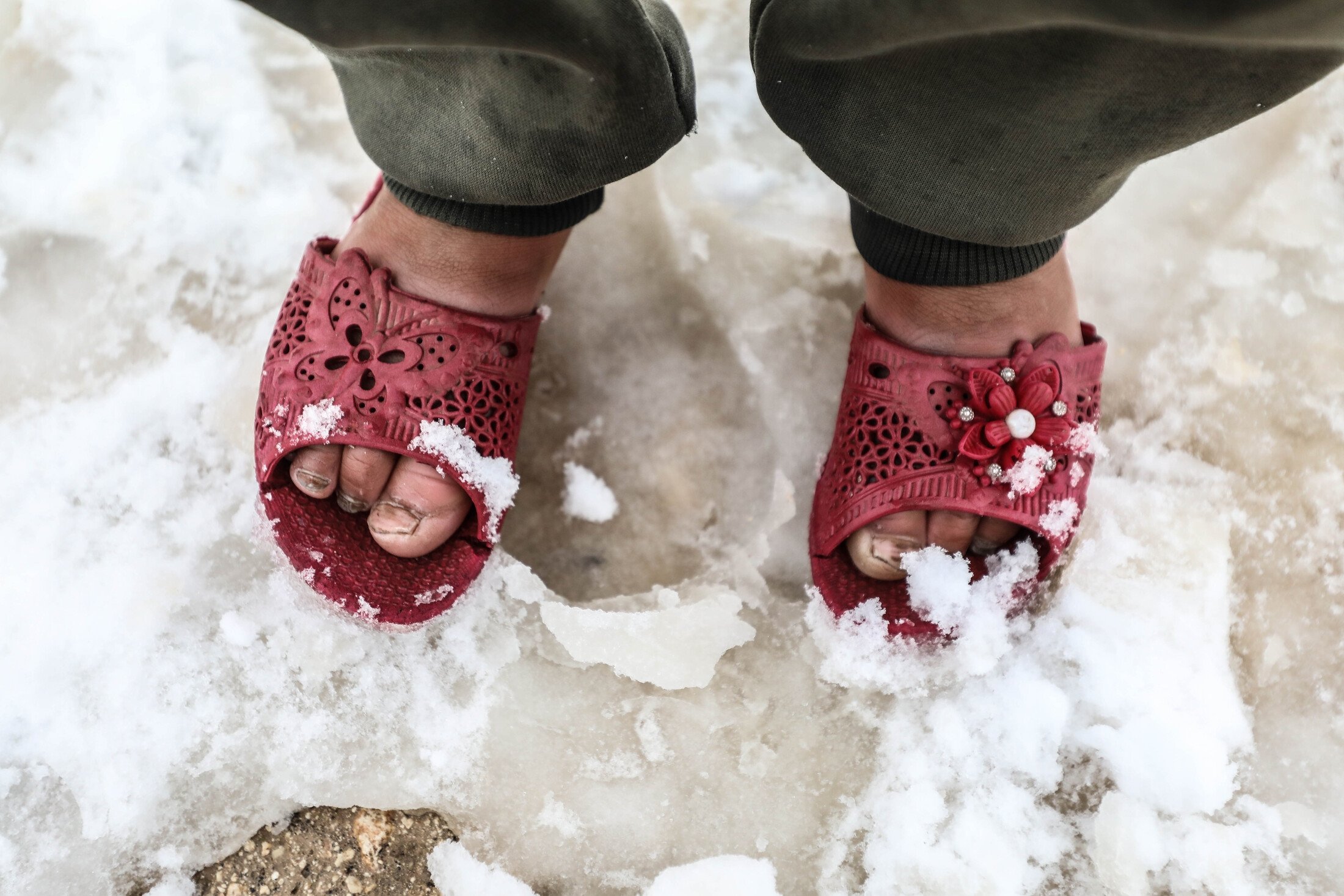 Forgotten Cause
From close observations, what is evident is that there is a great need for support from parties outside. Ahmed Hashim from Ataa Association, which provides humanitarian aid, mentioned that the greatest difficulty faced by organizations is the inability to meet the needs of the people due to a lack of support from international parties. "Due to the increase in the need and the weak interaction with the Syrian cause, no matter how much donations and services were provided, it can't suffice the need in Northern Syria. We advise the international community to place the Syrian issue among their concerns and priorities and to intensify efforts to serve the Syrian people."
According to the UNHCR, from a population of 4 million in Northwest Syria, 2.7 million people need humanitarian assistance. This is a concerning number because over the last few years, the situation has not improved and only worsened and deteriorated. If not dealt with in time, we could be looking at the next great humanitarian catastrophe.