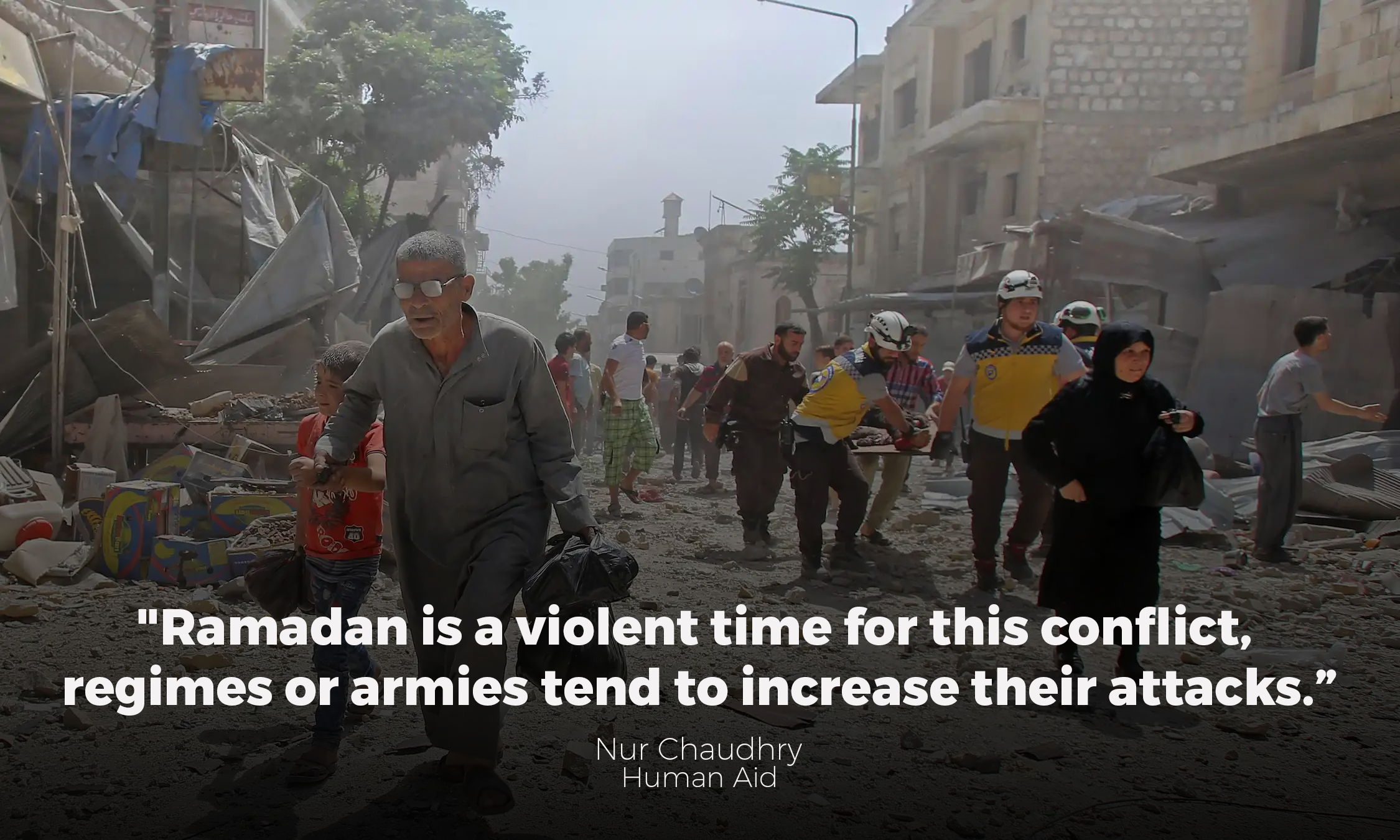 For many in northern Syria, Ramadan, a time that would normally be filled with anticipation, happiness, and joy is instead filled with feelings of loss, fear, uncertainty, and trepidation. Traditionally it's a time spent with the community, family, and close friends in worship and fasting, however, the tragic circumstances of the last 12 years of war have deprived more than half of all Syrians of that sense of shared solace.
Millions have been driven from their homes, leaving their cities, towns and villages far behind. Families are dispersed and scattered, 6.8 million people within Syria have been forced to flee their homes with an additional 5.5 million seeking refuge in neighboring countries and abroad. No family has been unscathed by the tragedy of losing a loved one; a parent, spouse, close retaliative, or friend, to the dungeons of Assad and the bullets and bombs of his regime and their Russian and Iranian allies.
Last month nearly 200,000 more Syrians lost their homes, livelihoods and loved ones in the most destructive earthquakes to strike the region in nearly a century. Under such circumstances observing the fasts, long nights of prayers and the customs of Ramadan would be difficult enough, yet coupled with the feelings of isolation, loneliness, abandonment and hopelessness it leaves many mournful in an otherwise joyful season. Rama Jamal, of Idlib, said in an interview with the press, "We used to look forward to Ramadan as the most beautiful month of every year [but now] there's no feeling of Ramadan, there's no joy."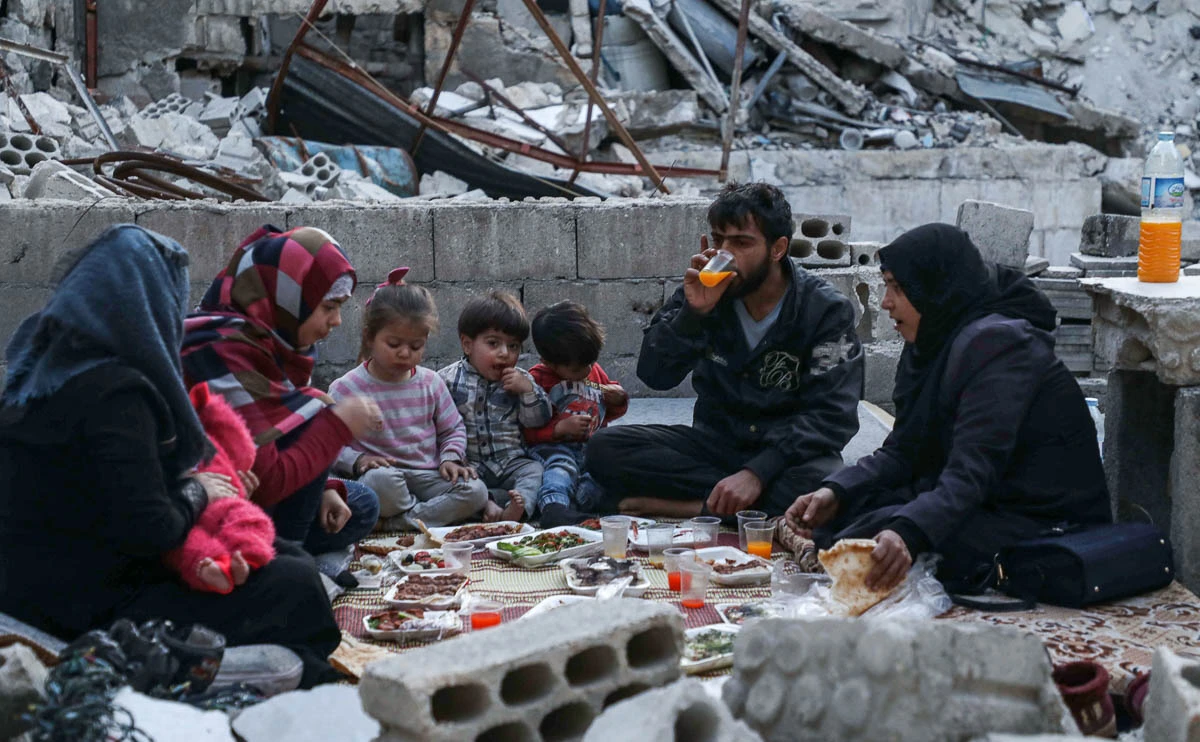 No Refuge or Respite
While Ramadan is widely known to be a sacred month for the 1.8 billion Muslims around the world studies have shown that not only has the Syrian regime and its allies carried out attacks during the month, but rather attacks typically increase and actively aim to target religious centers like mosques as well as the acts of worship, with bombings, shelling and airstrikes concurring often at the time of breaking the fast or during communal prayers in an apparent attempt to disrupt the services or terrify the worshipers, leaving many no refuge or respite in Ramadan. A humanitarian worker who worked in Syria told France24, "Ramadan is a particularly violent time for this kind of conflict, regimes or armies tend to increase their attacks"
The Syrian Network for Human Rights (SNHR) documented the systemic use of violence against worshipers and religious sentiment by the Assad regime, Russia and Iranian militias, "Killing civilians and targeting places of worship during these periods," reads an SNHR report, "constitutes a double violation since it displays contempt for religions and the sanctity of such occasions." According to the SNHR from 2011 to 2019, there were 16,360 civilians killed during Ramadans, an average of 2,045 each Ramadan and 1,505 on the Eid al-Fitr holiday, over nearly 180 were killed every Eid. The report detailed the targeting of hundreds of mosques, including several attacks during Friday and congregational prayers.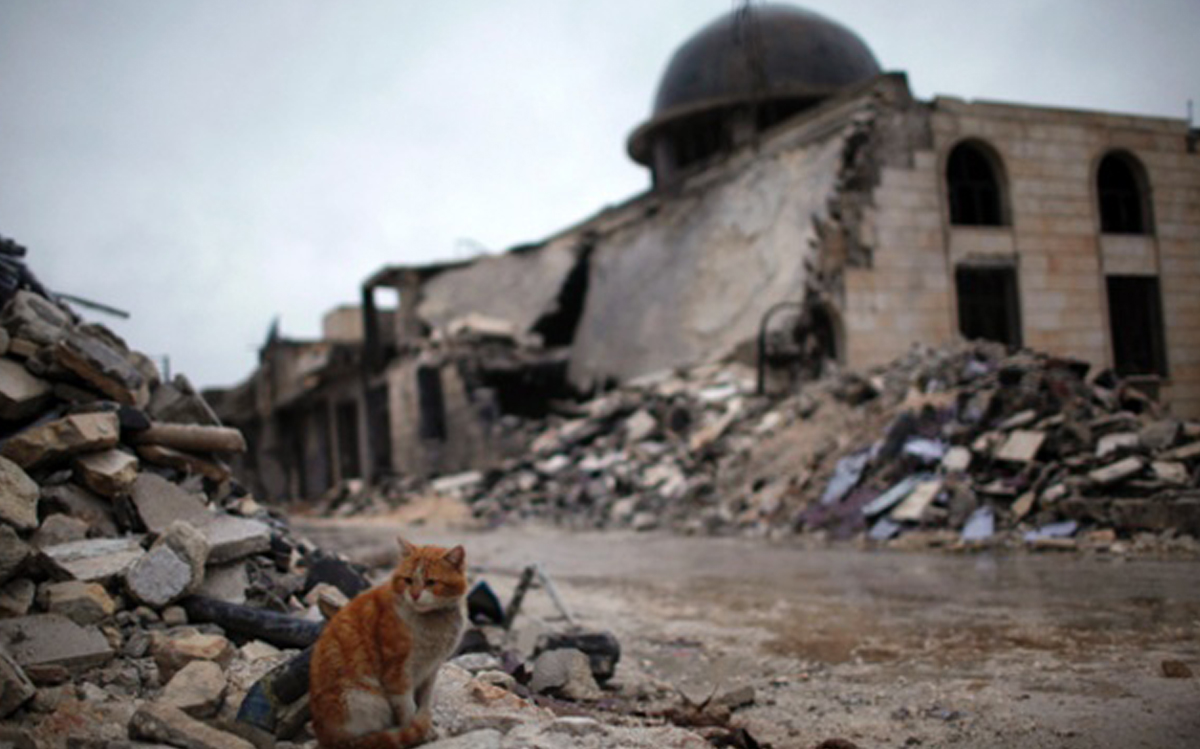 This year has been no different with the regime shelling several villages throughout Aleppo and Idlib over the past week. The Syria Civil Defense (White Helmets) said on their website, "Despite the tragic aftermath of the devastating earthquake in Syria, the Assad regime and Russia continue their deadly attacks, adding to the already dire situation faced by civilians," the group also mentioned such attacks have even, "targeted the outskirts of a displaced persons' camp," including attacks, "which targeted [a] town's mosque… [that] led to the destruction of the minaret and damage to civilian homes."
In this first week of Ramadan, such attacks have resulted in some areas being forced to cancel evening congregational prayers, unique to Ramadan, as well as injuring half a dozen civilians and several deaths, one of which was a woman from Atarib, killed at the time of breaking her fast. The White Helmets asserted that Assad and Russia "intentionally target civilians during the holy month of Ramadan each year, depriving them of moments of joy when they gather… and causing a high number of civilian casualties."
Assad, Earthquakes and an Ailing Economy
The already war-battered economy has faced a near deathblow in the aftermath of February's earthquakes. Unemployment, inflation and near-siege conditions in many of the liberated areas mean that staple items like oil, rice, lentils, flour, yogurt, sugar and fresh fruits and vegetables are out of reach for many households, while meat, sweets and popular ingredients for traditional Ramadan meals are considered luxury goods. Even dates, used by Muslims globally to break their fasts are unaffordable for most families.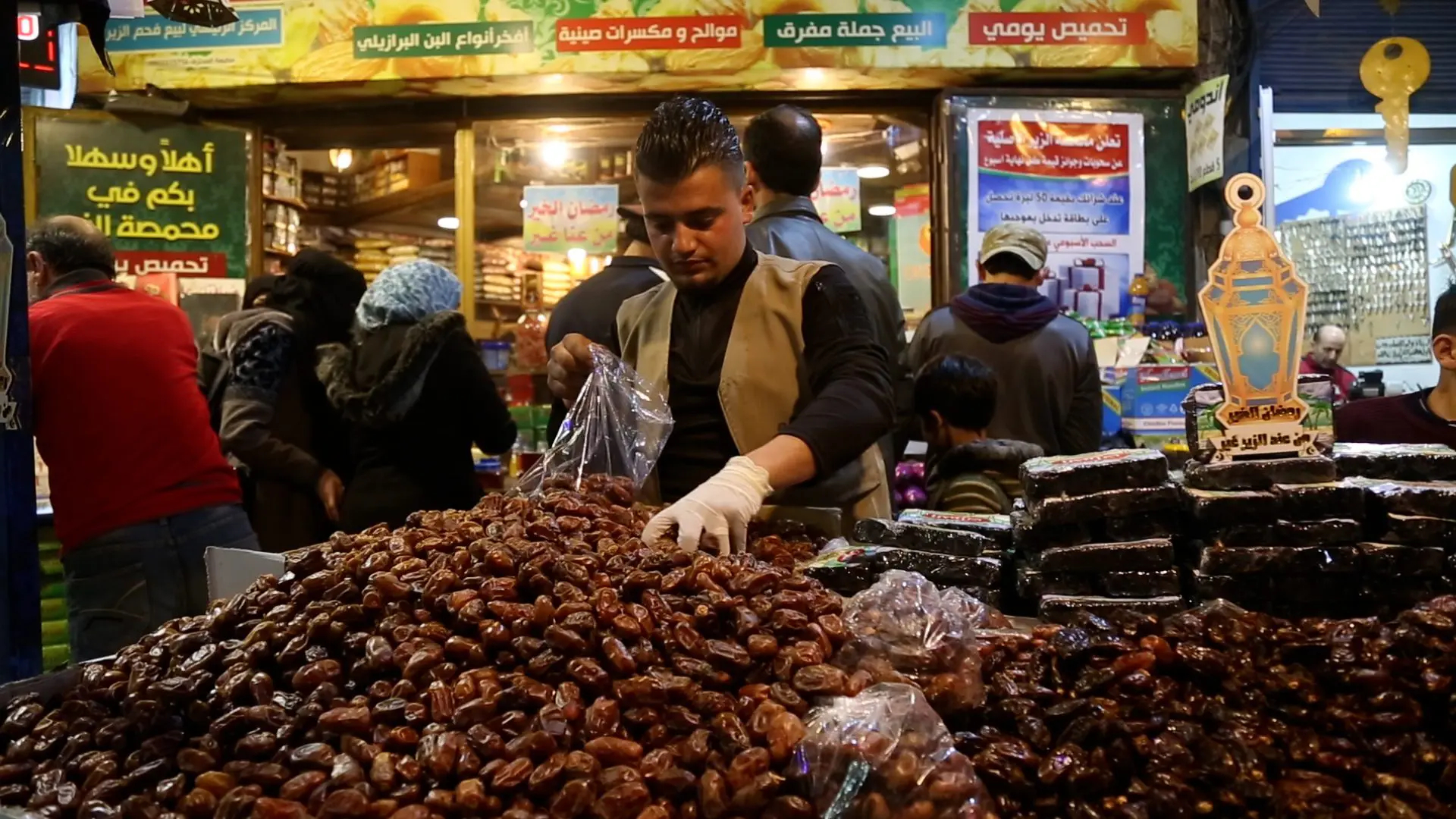 The Syrian people are suffering, "unprecedented levels of poverty and food insecurity," according to the UN which said in a statement, in mid-March, that aid programs like the World Food Program (WFP) could be forced to stop food aid to millions of Syrians due to lack of funding.
According to the Syria Response Coordinators (SRC), "prices of food and basic commodities recorded new increases with the advent of the month of Ramadan," with prices increasing between 22%-57% depending on the item, but with general staple foods averaging at nearly a 40% inflation and fruits and vegetables at 55%. The group also noted that "The region also witnessed a clear decline in the humanitarian response operations for those affected by the earthquake," many of which contributed to tackling food insecurity.
Hope Among the Hardships
While the enemies of the free Syrian people have sought to rob them of the succor of a blessed month of worship, family and community the people continue to struggle as they have for 12 long years against Assad's oppression and aggression.
Governmental and civil societies like the Syrian Salvation Government (SSG), and the White Helmets have devoted time and resources to repairing and rebuilding the economy and infrastructure to help provide normalcy and security to the people and special attention is given in Ramadan to religious programs and providing additional assistance to those in need during this special month.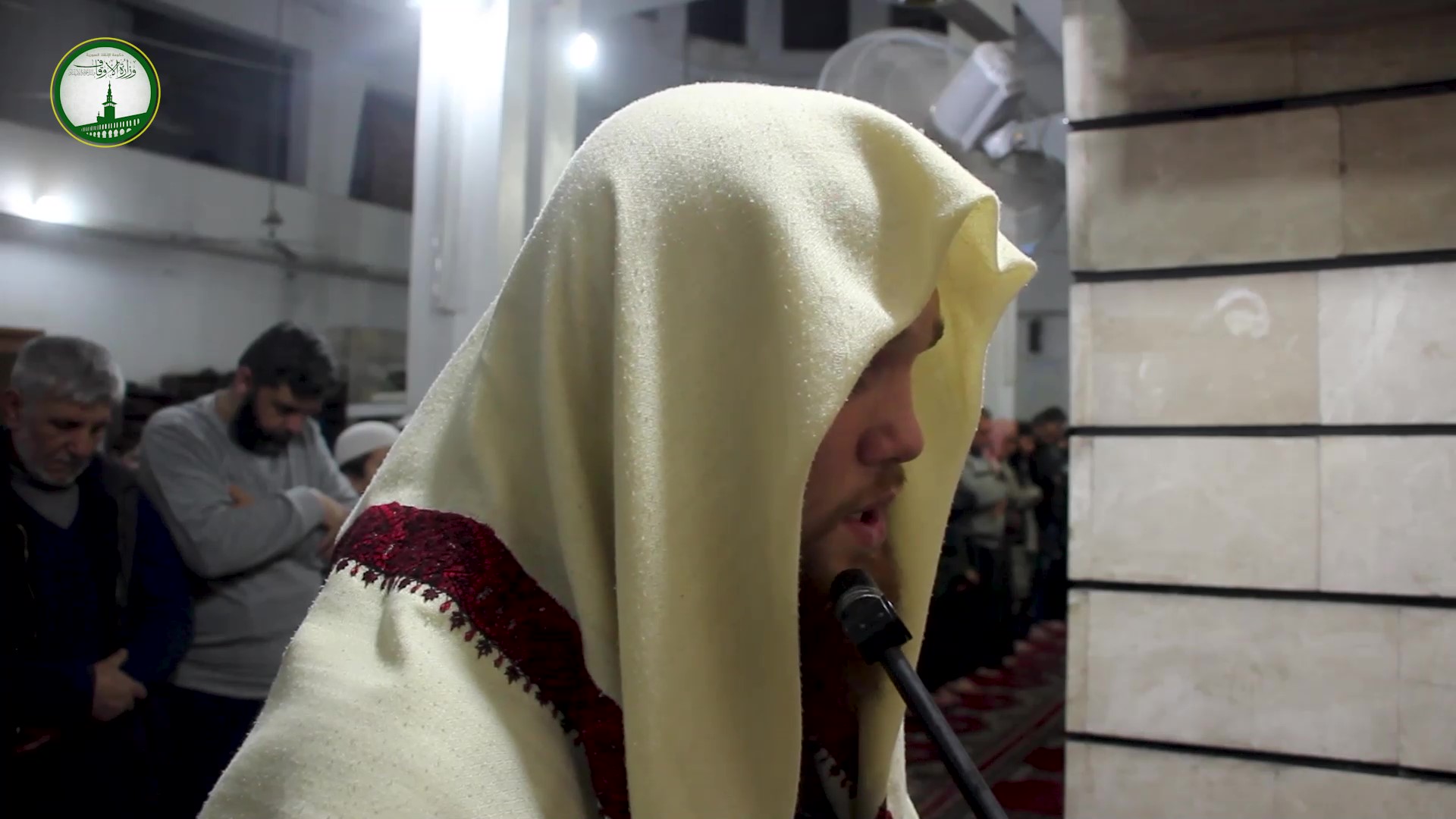 The local councils and SSG Ministry of Religious Endowments oversee the myriad Ramadan programs offered in the mosques of the liberated territories. Mosques damaged by war and earthquakes have been repaired, and some new mosques built. Worshipers young and old gather in lessons, take part in competitions and stand together in prayers.
Despite all of the hardships, over a decade of enduring brutal attacks, besiegement, isolation and displacement. Last March as the Revolution celebrated its 12th year and the 8th anniversary of the liberation of Idlib millions of Syrians in the free territories renewed their demands for the removal of Bashar and his oppressive system undaunted by the long hard years of struggle. In the midst of a recession and poverty and the most destructive earthquakes in recent history, the people of Syria continue to move forward, hopeful of a promising future where they can prosper in peace.