In the late hours of Tuesday, Israel targeted several regime and Iranian militia sites in Damascus and Homs. According to sources, the targets were ammunition depots belonging to the Lebanese Hezbollah militia in Damascus and the Scientific Research Base in Homs. Sounds of explosions were also reportedly heard in Lattakia.
So far, at least 8 members of the Syrian forces were killed in the Israeli strikes in Homs province. A high ranking official, General Ayham Ismail, a Chemistry graduate, was also among those killed. Ayham was part of the regime's weapons program and a leading chemist in the SAA ranks.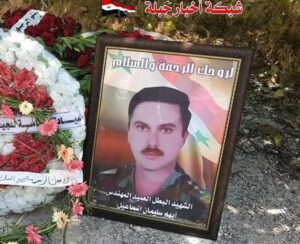 Over the past few months, local networks have documented the transfer of weapons and ammunition by the Iranian militias to the capital Damascus, to Damascus International Airport in particular, which was targeted yesterday.
In 2020, the Syrian Observatory for Human Rights (SOHR) confirmed that Israel targeted 39 Iranian militia sites inside Syria.