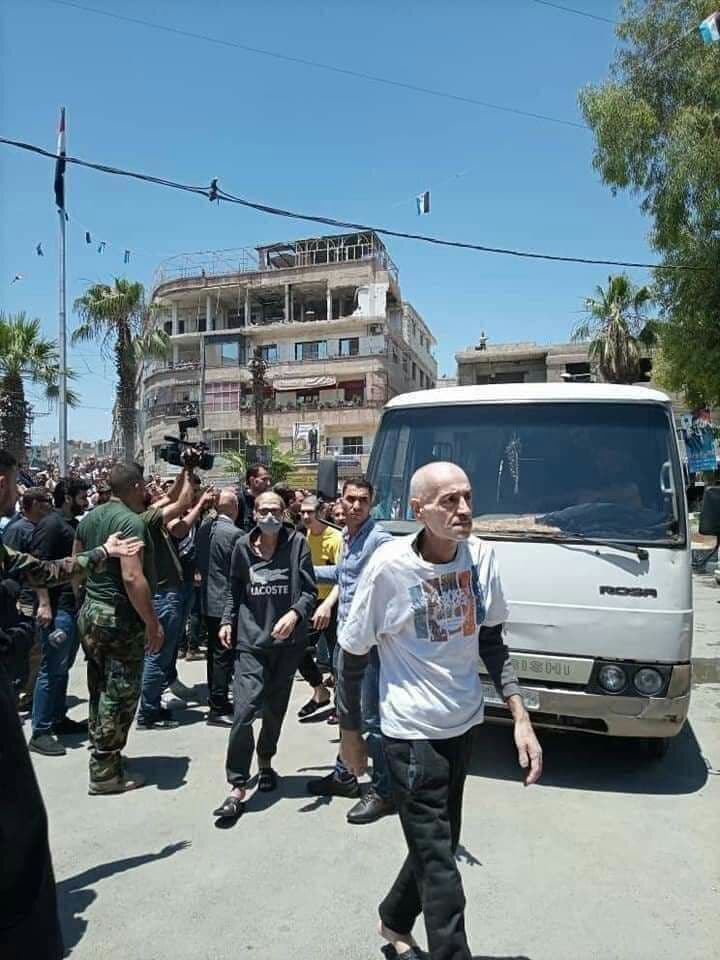 The Syrian regime released 32 prisoners today from the countryside of Damascus. Only eight of them are from Kafr Batna. The rest were from the surrounding villages and cities.
They were released as part of a deal to free a large number of detainees from Kafr Batna in exchange for their relative's support of Bashar al-Assad during the election.
The number of those released was much less than the promises made to the detainees' families. Today, hundreds of mothers and families of prisoners gathered in the public square in the city of Kafr Batna, waiting for their release. They were all surprised that only eight detainees who were arrested after 2018 were released.
A large part of those released today were arrested due to criminal offenses such as drug trafficking and theft, except for the former head of the local council of Kafr Batna and a deserter from the Assad army at the beginning of the revolution.
Based on the images from today's prisoner release in Kafr Batna, it could be noticed that the prisoners were in a bad health condition.