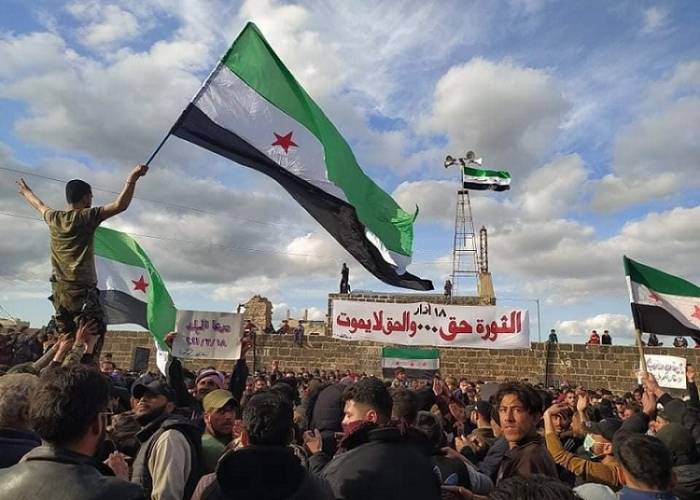 The Assad regime threatened to launch a military campaign on the city of al-Sanamayn in the northern countryside of Dar'aa if it did not comply with its conditions before next Thursday.
The Assad regime claims that 97 young men from the city had light weapons, which must be handed over before the ultimatum runs out.
According to sources, among the names published by the regime's security services are 25 civilians who do not even own or carry weapons. The rest of the names are of former fighters in the Free Syrian Army who handed over their weapons before completing the reconciliation process with the regime.
Activists in the area say that the recent strategy of the regime to besiege the cities and villages in southern Syria, separating each of them, and demanding the locals to hand over all weapons is to implement its plans for revenge against the disarmed population and fully control the area.
Last month, Russian forces demanded that the Dar'aa Negotiating Committee hand over 200 individual weapons (used for personal protection), in exchange for removing the local committees affiliated with the regime's security services from Manshiyya and Sajna neighborhoods and the Old Dar'aa region. The Russian demands were met with widespread rejection by the people of the region.