Since Friday night, the Assad intelligence launched a campaign arresting young men in Hamouriya town in the Ghouta district of Damascus. The arrest campaign was to force these youths into compulsory military service.
Sources said that the regime closed the streets of the entire town, and began raiding dozens of houses in several neighborhoods. It turned into clashes with civilians, which started when a young man hit one of the regime forces with a wooden stick, causing deep wounds. As a result, a number of regime forces beat him until he was unconscious, and was arrested despite intervention from some of the residents.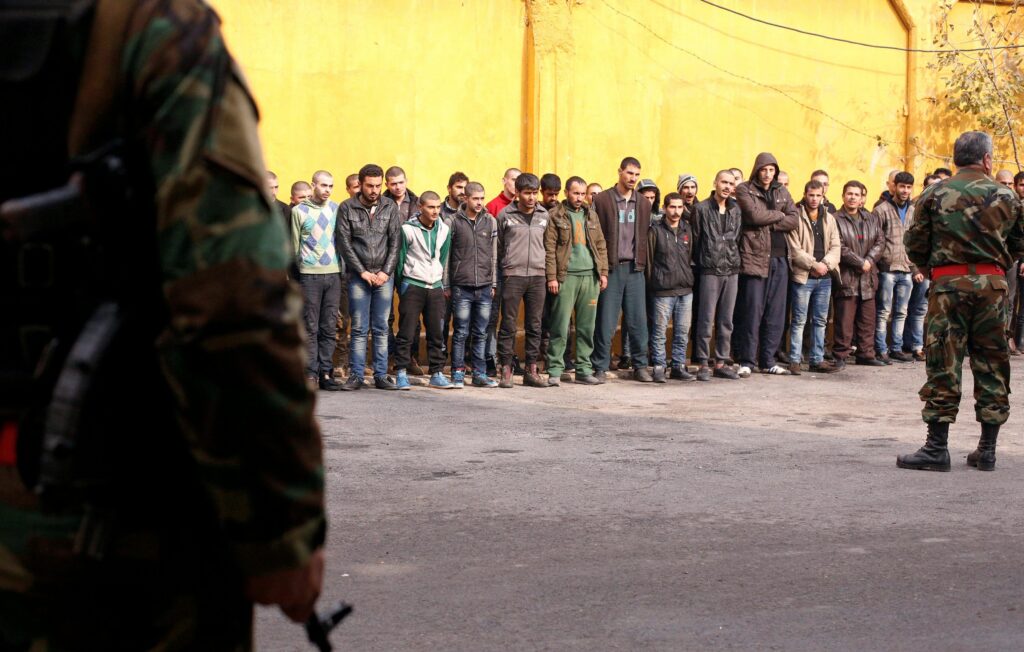 Sources further pointed out that the recent campaign of arrests coincided with promises made by the regime to the people to release some of its detainees from the town in the coming days.
Residents of rural Damascus are subjected to regime control as a result of the reconciliation agreements. Eastern Ghouta especially is suffering from the regime's repeated arrest campaigns to force the youths in compulsory military service which aims to drag them into the battles in Idlib and the Syrian desert.