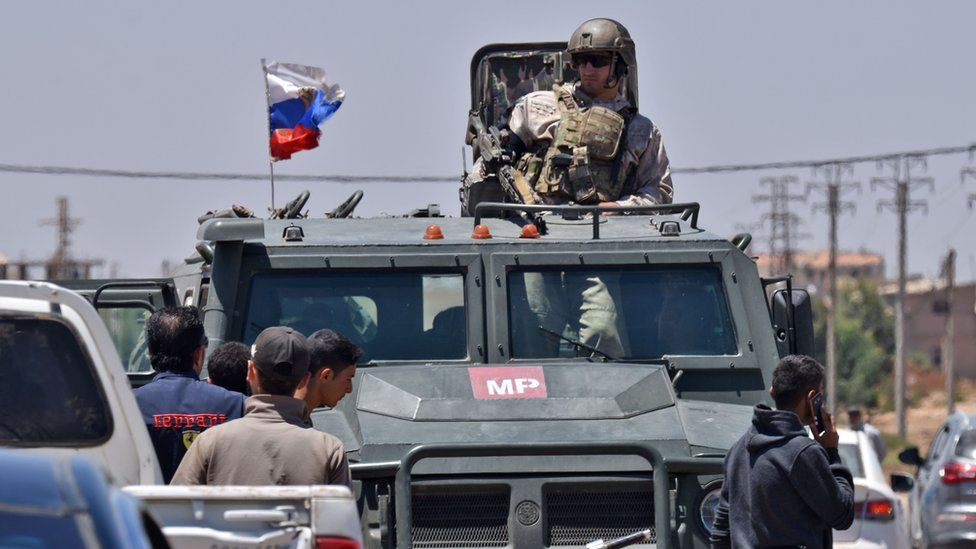 A Russian delegation had reportedly visited the eastern countryside of Daraa al-Balad on Thursday, the 12th of August, and met with leaders of the Eighth Brigade.
The correspondent added that the delegation's goal was to find out the reasons for the rebels attacking the regime's checkpoints on July 29, and to talk about the recent military escalation in the neighborhoods of Daraa al-Balad.
The reporter indicated that the Russian officers surveyed the conditions of the military checkpoints in the area, and how they were treated by the people there, adding that they promised to improve the situation during the coming period.
It is worth noting that a Russian military police patrol visited, the day before, places where the displaced had gathered from the neighborhoods of Daraa Al-Balad and Tariq Al-Sad, and carried out surveys and statistics in order to provide them with assistance.
On August 14th, the Central Committee of Daraa concluded a meeting with the Russian officials in the presence of the Syrian regime's security committee in the center of Daraa governorate. They received the plans and proposals presented by the Russians to peacefully end the crisis in Daraa. The Committee has been given another two weeks to agree on the terms of the proposal.
Daraa al-Balad had witnessed a suffocating siege on the locals for almost two months with them suffering from lack of basic human necessities. In addition to that, the regime and Iranian forces have bombarded the residential neighborhoods which resulted in many being driven out of their homes and causing heavy material damage to properties.
In the midst of this Assad and Iranian forces have tried to infiltrate into the areas, failing to do so, while losing large numbers of their soldiers. Several negotiations have taken place between the two sides with no positive outcome leaving the areas besieged and the people wretched and in calamity.