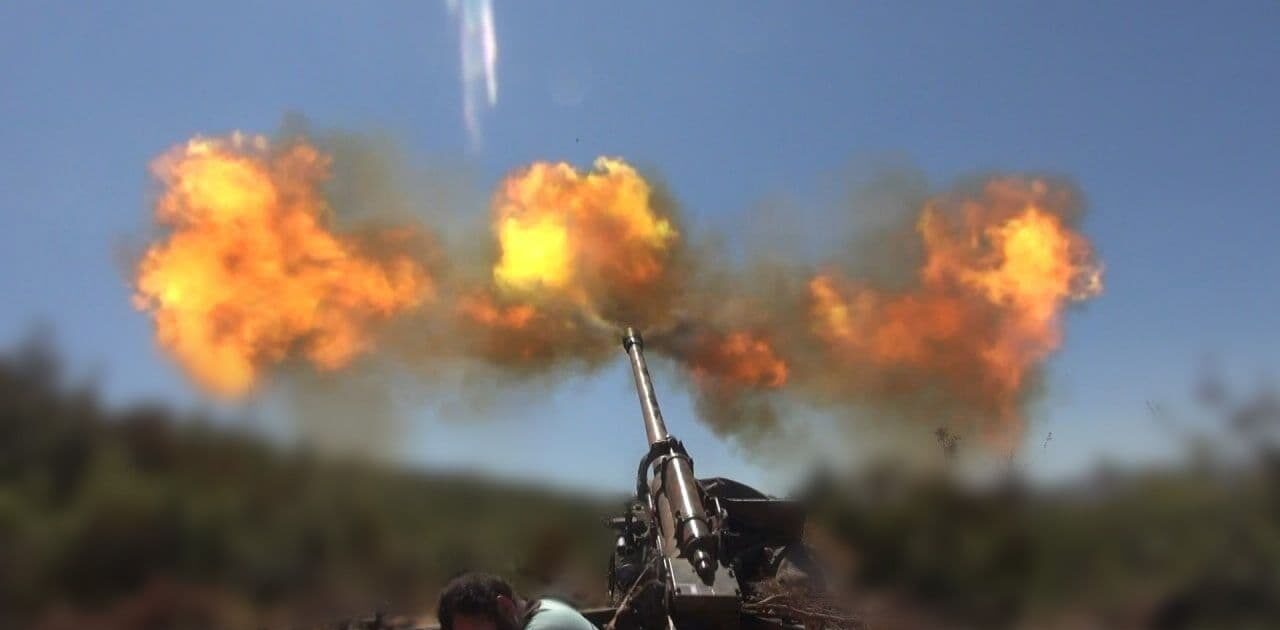 On the 1st of September, the Fathul Mubeen Operations Room launched a campaign in support of the people of Daraa where they bombarded several positions of the regime forces with different types of weapons.
Since early morning, the factions affiliated with Fathul Mubeen began bombing strategic locations of the regime forces in the villages of southern and eastern Idlib countryside, including Khan Shaykhun, Maarrat al-Numan and its surroundings, and parts of Northern Hama, including the Jurin military camp, with a barrage of over 250 missiles and rockets, as well as heavy and light artillery.
The regime suffered heavy losses in the aftermath of this campaign which included several casualties among their forces. Moreover, the operations rooms for the regime and Russians in Bisaqla and Khan Shaykhun were hit directly rendering them both out of service. To add to that, they achieved direct hits in the military training camp in Jurin and a village on its outskirts, as well as a military base of the regime forces in the village of Shahtah.
This is not the first time the Fathul Mubeen Operations Room has launched bombing campaigns on regime positions in support of Daraa.
Assad's and Iranian forces have stepped up their military campaign on the besieged areas of Daraa city which have been closed from receiving basic human necessities since June. While bringing in reinforcements Assad's forces have tried to break into the areas with several attempts leading to failure. In the midst of this they have intensified the bombardment with deadlier missiles and rockets since August.