Sources from Daraa Al-Balad claimed that the militias of the Fourth Division and Iran had bombed Al-Omari Mosque on Sunday, September 5th, with elephant-missiles. Amid the bombardment, the regime forces attempted to advance towards the besieged neighborhoods from three axes.
The sources added that clashes had taken place between regime and Iranian forces on one side and the rebels on the other, which was preceded by intense artillery shelling and bombing using rockets and and surface to surface missiles that were more lethal than those previously used.
The Fourth Division, from the regime, continued to bombard residential neighborhoods days after the ceasefire had collapsed. Clashes and bombardments intensified even further after both sides failed to reach an agreement in a meeting which was mediated by a delegation from the Houran tribes, on the 4th of September.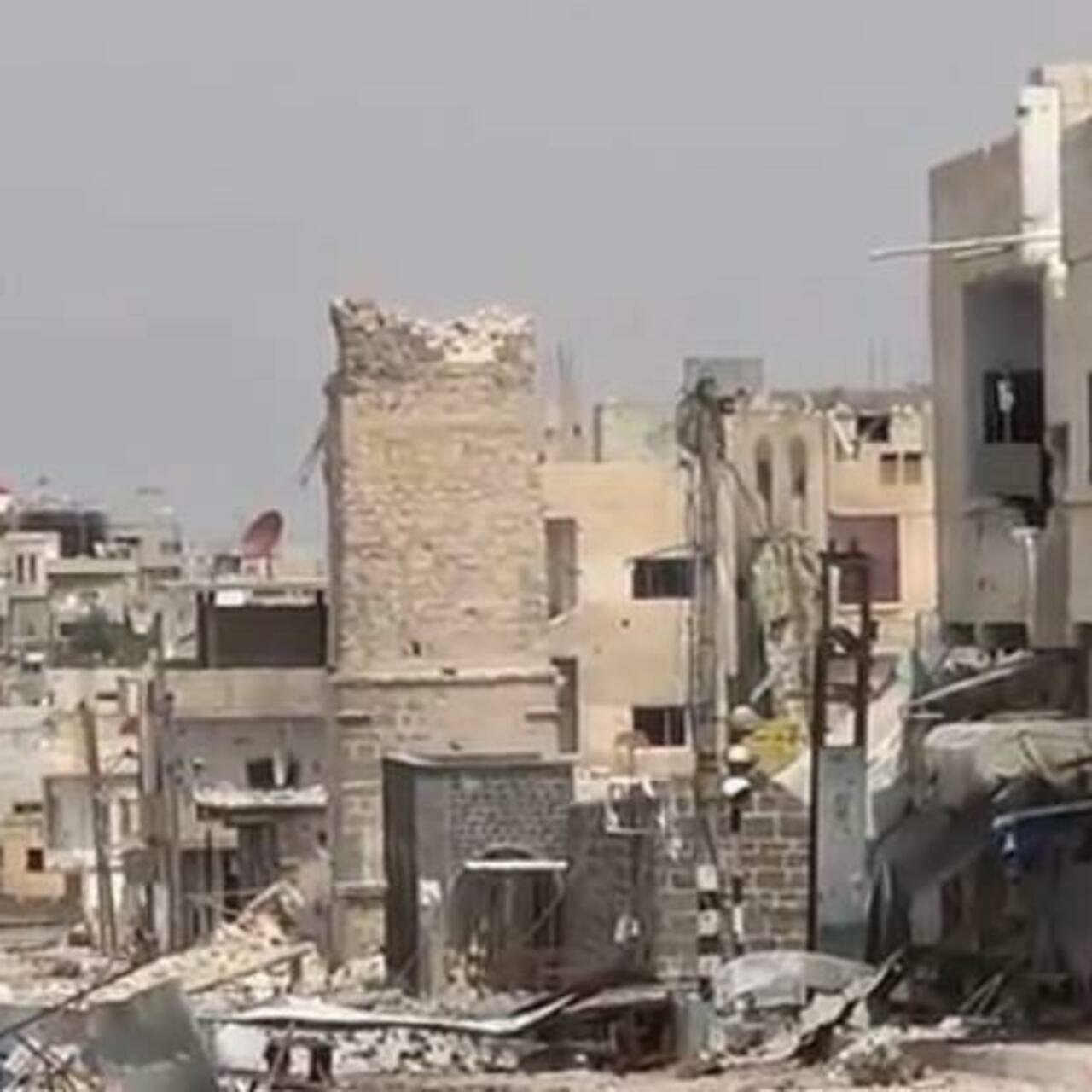 On July 17th, Brigadier General Louay al-Ali, head of the Military Security Service in Daraa, threatened to completely turn the Omari Mosque to rubble if the locals of the area did not submit to Assad's demands.