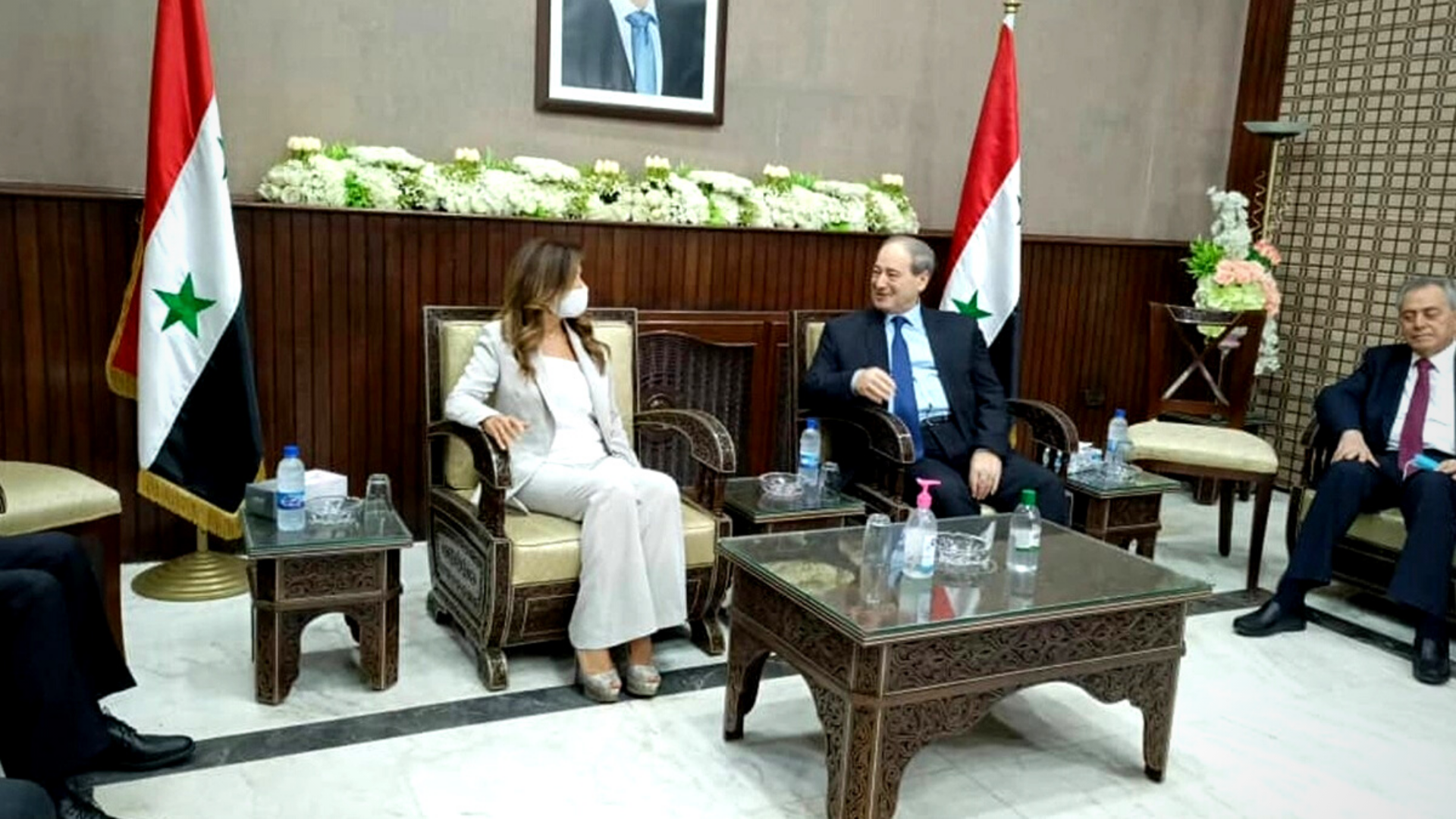 On the 4th of September, sources confirmed that a Lebanese government delegation would pay a visit to Damascus. This is the first of its kind since the beginning of the Syrian revolution, in which officials from the Lebanese government would meet the Assad regime.
Arabi 21 reported that the visit aimed to pave the way for the implementation of the plan to draw electricity from Jordan to Lebanon, through Syrian territory.
The Lebanese delegation consisted of several ministers, headed by Deputy Caretaker Prime Minister Zina Aker, in addition to the Lebanese Director of Public Security, Abbas Ibrahim.
According to what the Ministry of Information of the Assad government had announced, the Lebanese delegation would be received by the regime's Foreign Minister, Faisal Miqdad, in the Capital.
Lebanon is facing numerous economic and living crises, affected by the course of events in Syria – first of which is the electricity crisis, even though it is likely that Egypt will supply Jordan with enough gas to generate the electricity that fulfills Lebanon's needs.