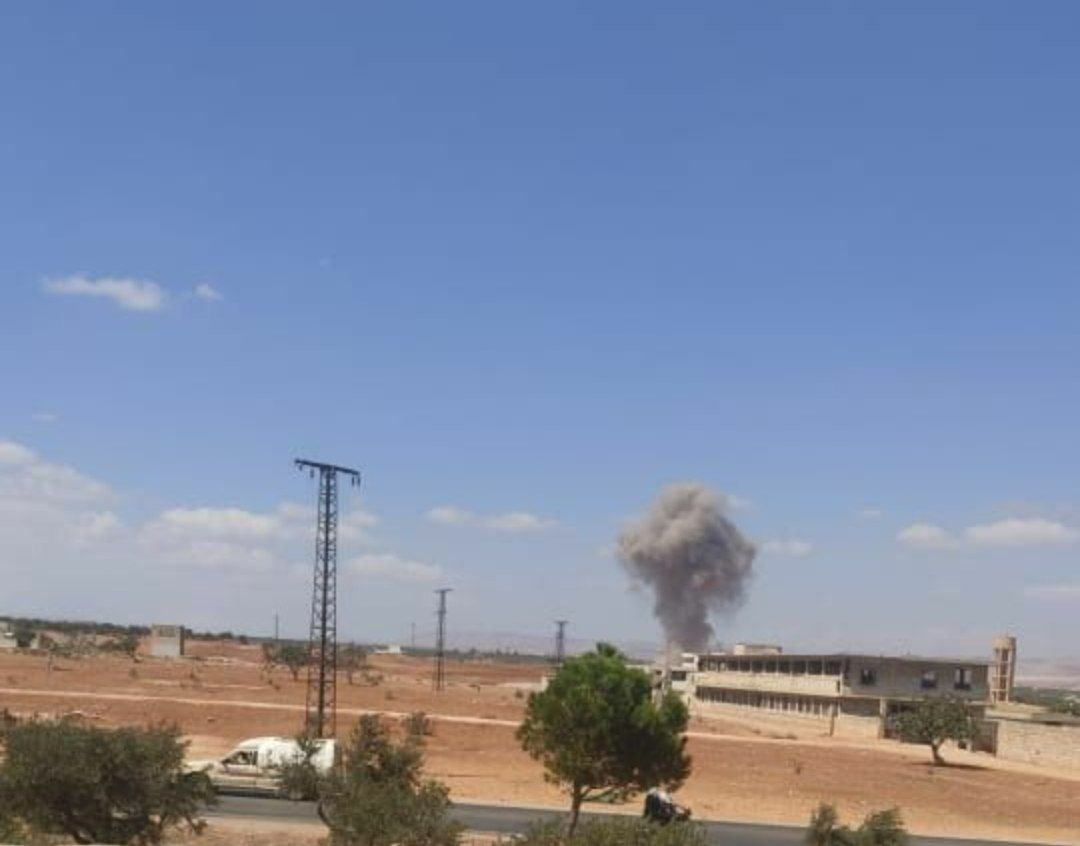 On the 7th of September, Russian warplanes bombed a refugee camp near the city of Maarat Misrin in the northern countryside of Idlib leading to several casualties among the civilians, including 2 women and 4 children.
On the same day, regime forces had targeted the village of al-Qarqur in the Sahel Ghab, west of Hama, in addition to bombing the civilian homes in the village of al-Kafir, west of Idlib, which resulted in injuries for the residents.
At the same time, military factions from the Fathul Mubeen Operations Room targeted the positions of Assad's forces, deep inside the western countryside of Hama, with long-range missiles.
Moreover, they also bombarded fortified positions of the regime forces at the front of al-Arbikh farms, east of Idlib, with mortar shells, achieving direct hits and casualties.
It is worth noting that Assad and his allies follow a policy of bombing to displace the locals and keep the status quo of the liberated areas in chaos. This usually leads to the revolutionary factions to respond to these attacks with intense bombing campaigns and special operations on regime positions.