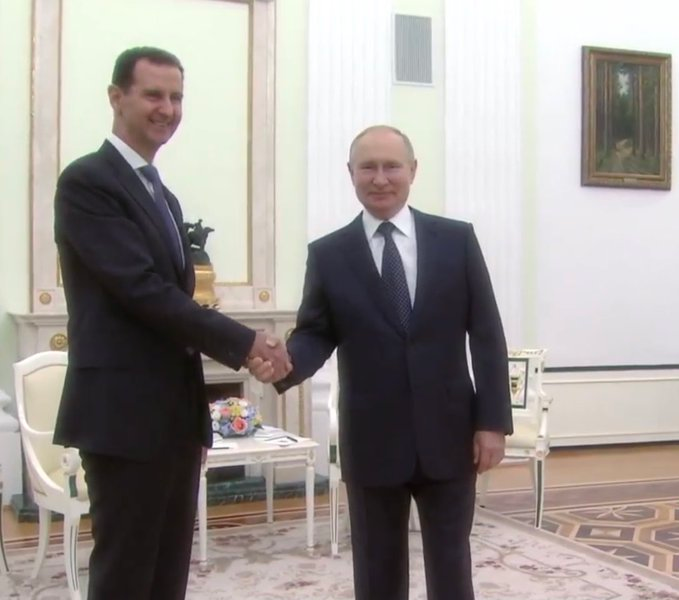 Russian President Vladimir Putin has been subjected to quarantine, shortly after his meeting in Moscow with the President of the Syrian regime, Bashar al-Assad, as several cases of Covid infections were recorded from those present in the meeting.
According to Russian media, the Kremlin had announced on the 14th of September that the Russian President is in good health but that he will be asked to self-quarantine, hours after his meeting with Assad.
On the 13th of September, Putin assured Assad, during the meeting, that the presence of illegal foreign forces in Syria – in reference to the US and Turkish forces – impedes efforts for a solution and prevents the country's progress towards unification.
The Russian President also claimed during the meeting that the Assad regime now controls ninety percent of the Syrian territory.
Russia has intervened directly in the Syrian war in September of 2015, and since then has played a big role in the destruction of the country and the displacement of its population to force them to submit to Assad. It has also deceived many of people through settlement agreements, which Assad broke.