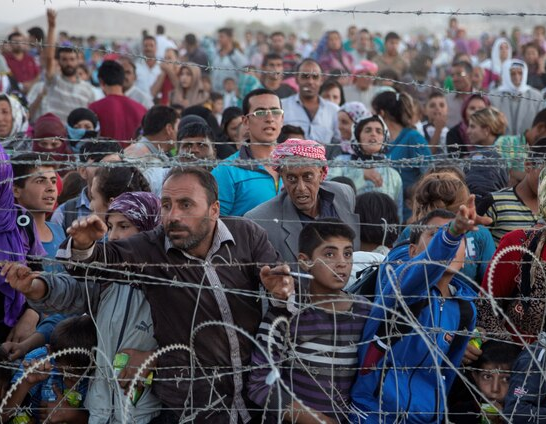 Assad after over 10 years of the bloody Syrian War, has claimed that Syria is safe again for refugees to return to and has welcomed them promising them safety.
Governments that have agreed to this have been criticized heavily by their own people, different organizations as well as the Syrians residing there and elsewhere in the world.
Amnesty International stated on the 31st of August that dozens of refugees (at least 60), who returned to Syria under the areas controlled by the regime had been subjected to harassment, torture and disappearance at the hands of Assad's intelligence and security forces. Sometimes these violations went as far as rape or other forms of sexual violence, arbitrary or unlawful detention, and torture or other ill-treatment.
According to the rights group, in a report titled 'You're going to your death', they had documented the regime's violations against 66 of the returning refugees, claiming the death of 5 detainees under police custody. It had also mentioned that 17 of them were missing.
The justifications that the regime would give for these actions would be the fact they simply fled the country, accusing them of terrorism and betrayal.
The rights group criticized countries like Denmark, Sweden, Turkey, Lebanon and Jordan for piling pressure on the Syrians to go back. Moreover, they demanded that all European governments immediately stop any plans that force the issue on the refugees.
Marie Forestier, who is a researcher on refugee and migrant rights at Amnesty International said, "Any government claiming Syria is now safe is willfully ignoring the horrific reality on the ground, leaving refugees once again fearing for their lives".
The ten-year long war Syrian war has left over 5.6 million refugees fleeing to countries around the world, mostly neighboring Syria. Assad has claimed multiple times for Syria being safe to return to while still arbitrarily and continuously bombarding the liberated areas, causing new waves of displacement and killing dozens in the process.