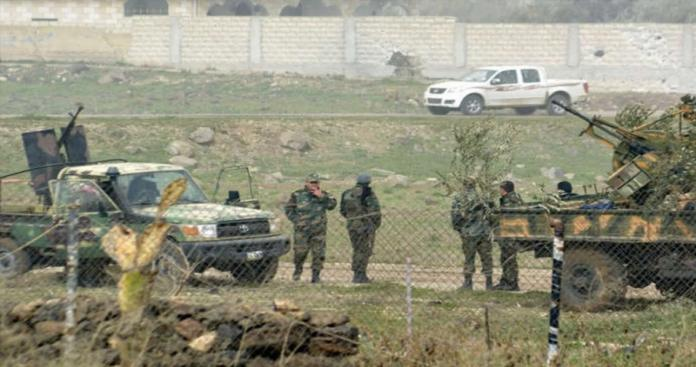 On the morning of the 9th of September, regime forces withdrew from several locations in the vicinity of Daraa Al-Balad and the areas around al-Sad Road for the implementation of the terms of the agreement reached with the Negotiating Committee under Russian pressure. This came after a massive military attack launched by the Fourth Division and Iranian forces, during which they bombed residential neighborhoods with hundreds of missiles, rockets and heavy artillery.
Sources claimed that a large number of regime forces with their military vehicles left the vicinity of the area towards the western front of Daraa suburb. However, they did not leave empty handed but were loaded with furniture and other household items that they had stolen from the homes and farms that they used as headquarters during the time – most of their cars and pickups were loaded with electrical tools, and wooden and metal doors.
The sources added that the military groups stole the property of the locals in al-Nakhla, al-Shayah, al-Khawabi, and al-Qubba, noting that they even uprooted some olive trees from the agricultural orchards and turned them into firewood as well as sabotaging the walls and demolishing some of them.
Part of the reinforcements that withdrew from the vicinity of the city of Daraa headed to the area between the towns of Yaduda and Muzayrib, west of Daraa, which is a military base for the regime forces from the Fourth Division and the Lebanese Hezbollah, according to the sources.
Regime forces returned to open the Saraya checkpoint that connects Daraa al-Balad with the city center. The displaced inhabitants resumed to enter through the checkpoint to their residential areas, after the regime closed the crossing yesterday when the convoy belonging to the Eighth Brigade supported by Russia departed.