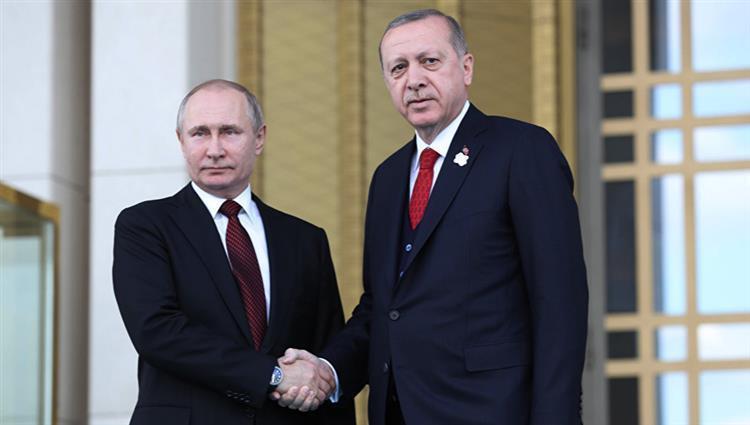 Russian jets have stepped up bombarding the rebel-held liberated areas just days before President Erdogan is set to fly to Sochi on the 29th of September to meet his counterpart, President Putin.
In addition to the ongoing bombardment in southern and western Idlib for months, Russia has recently widened its target range by striking areas nearby Idlib city as well as areas surrounding Afrin. On 25th September only, it had struck several areas including Ain Sheeb, a village nearby Idlib, as well as Fuaa a densely populated area where generally those displaced from other parts of Syria reside.
Several reports have indicated that the Russians want to expand their control on the north, like they have done on the south, by taking advantage of the change in international stances towards Syria. Moreover, they tend to put pressure on Turkey with several issues, including their inability to implement some of the provisions of the March 2020 armistice, such as opening the M4 road and separating the moderate opposition from the extremists.
On September 25th, Russian Foreign Minister, Lavrov, threatened that if concrete steps were not taken to deliver humanitarian aid through Damascus, Russia would stop supporting any other cross-border deliveries. He also stated that Russia would not tolerate any "terrorist" attacks coming from Idlib and would continue targeting them in the Idlib region.
On the other hand, analysts have mentioned that the Idlib file differs from the southern Syrian file because Turkey, unlike Jordan, is a strong player who responded to the Russia's accusations about not implementing the terms of the March agreement. Turkey stated that, on the contrary, Moscow did not fulfill its obligations, as its aerial and artillery bombardment continued.
Between the Russian aims of controlling Idlib and Turkey's ambitions to protect its national security, more than five million Syrians live in the region, most of whom are displaced. Their tragedy has dragged on and they are waiting for a breakthrough that might restore their hope of returning to their homes and lands from which the Assad regime had displaced them.