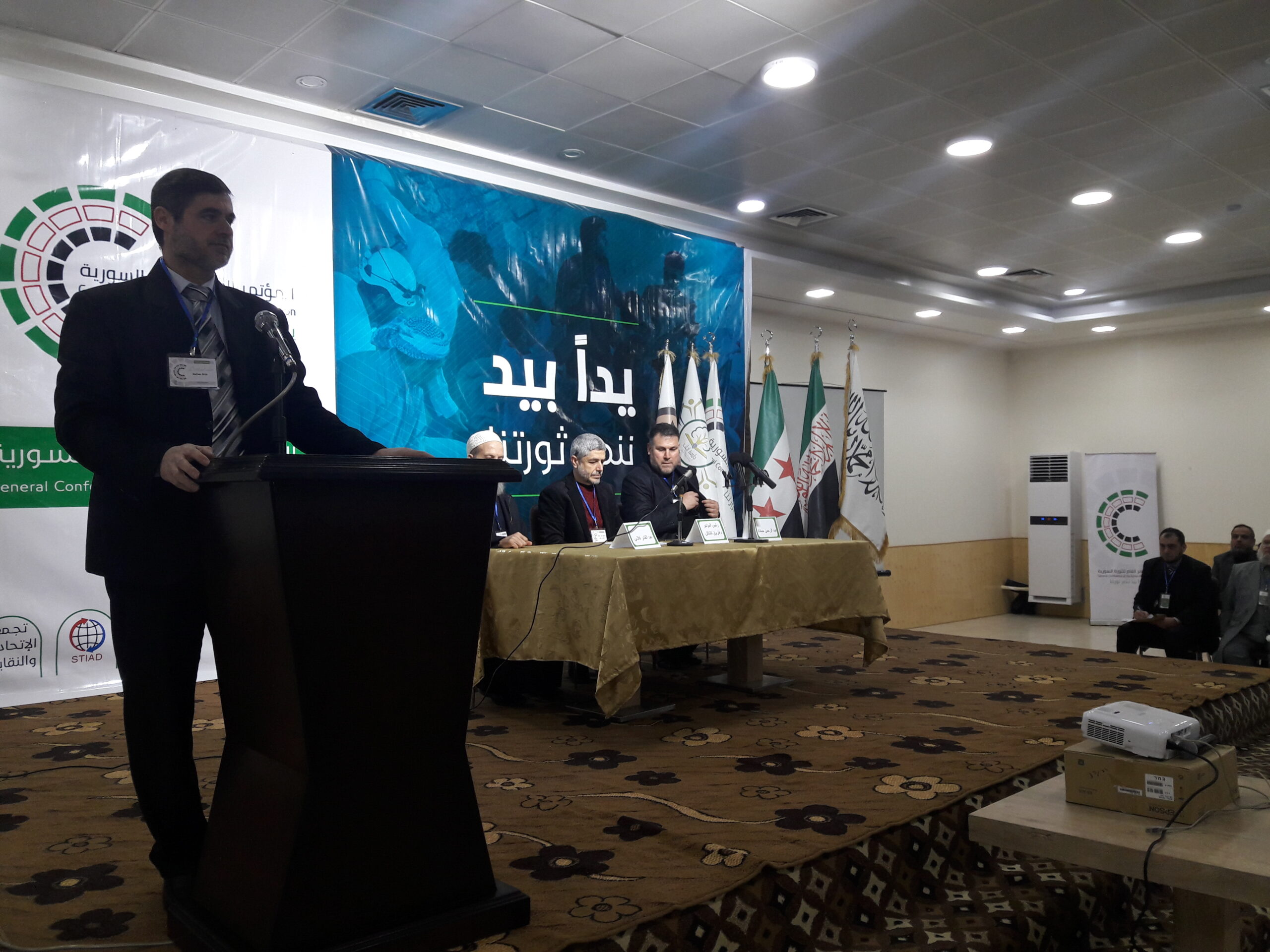 The Supreme Committee for the General Shura Council held a press conference to showcase its work, how the council was formed for the second time, and how elections are conducted.
The head of the committee, Mr. Muhammad Jamal Shahoud, mentioned, "We held the first press conference on 5th of September where we talked about how the Council was formed for the second session, and we explained how the election process will take place in order to select the members of the General Shura Council."
He added: "We answered several questions regarding the mechanism of the council's work, and the extent to which the council accommodates the number of members. We also affirmed that the Shura Council is the legislative authority in the liberated areas, which includes the nobles and dignitaries of the liberated north."
Mr. Shahoud then concluded by saying, "After the first session of the council, I was entrusted with running the election process, so we prepared the polling stations all over the liberated area, and we formed central and sub-committees to supervise this process, and we clarified the election process through this conference."
It is worth mentioning that the HEC will closely follow the course of the elections and the polling stations throughout the liberated north.