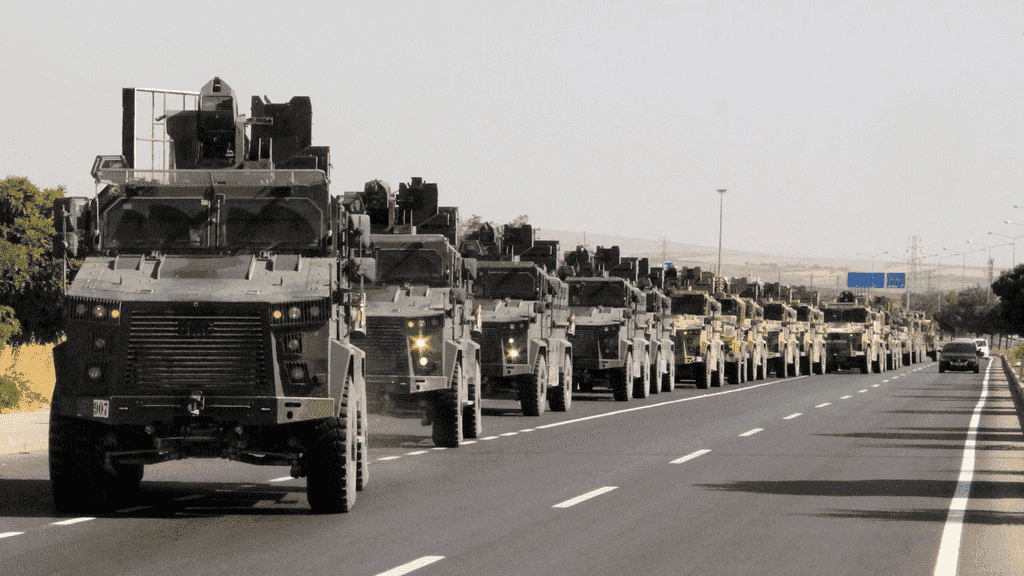 Turkish sources confirmed that their forces will not leave Idlib and make it easy for the conflicting forces and that their patience with regard to violations is about to run out.
Lebanese newspaper Al-Modon quoted journalist Hamza Tekin, who is close to the ruling party, that Turkey does not intend to make any changes in the arrangements regarding its forces in Idlib, but rather is currently strengthening capabilities there.
He added that his country will not leave the province with its large number of civilians as 'prey for the aggressors', and will have to defend it in the event of hostilities.
Tekin explained that the country's President, Recep Tayyip Erdogan, assured the Russian President, during their last meeting, that Ankara would not back down from Idlib.
Furthermore, the Turkish journalist denied rumors about mass resignations within the Turkish army due to what their country is doing in Syria; stressing that what happened was the resignation of only two generals due to their personal circumstances.
Turkey has been piling efforts for several weeks to strengthen its military-points on the outskirts of Jabal al-Zawiya in the southern and eastern Idlib countryside, as it brought in large reinforcements recently.
The locals of the liberated areas have been left in dilemma as Russian and Assad-affiliated media have been promoting a new military campaign in Idlib to take over Jabal al-Zawiya, the rest of the al-Ghab Plain, and the Kabinah area, north of Latakia.
Recently, it has been reported that several meetings have taken place at the fronts as a number of officers, including Suhail al Hasan, have visited their soldiers present there. This came amid very large reinforcements arriving for the regime forces in Idlib and Hama from different parts of Syria.
Since the Sochi meeting that took place on September 29, contrasting reports have emerged about the fate of Idlib as no final statement was released nor any press conferences had taken place after the meeting.