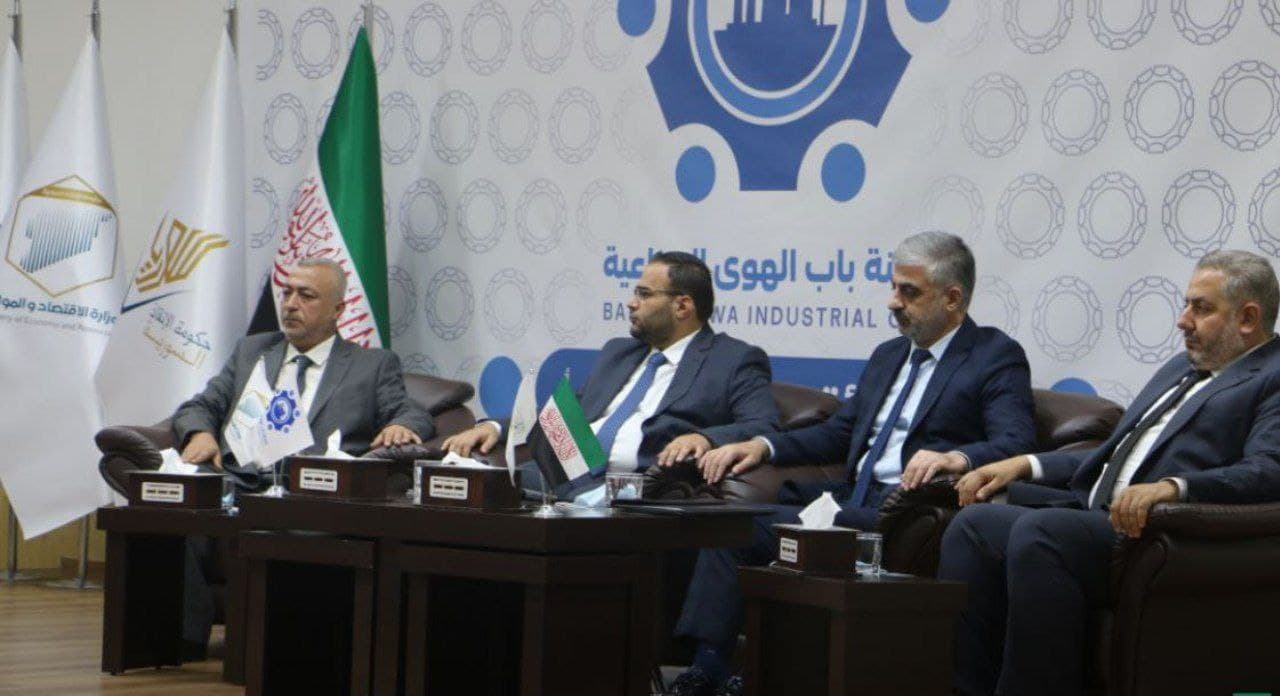 The Syrian Salvation Government held a conference on the 15th of September introducing the Bab al-Hawa Industrial City project.
The Ministry of Economy and Resources invited traders and industrialists to attend the introductory symposium for the Bab al-Hawa Industrial City project to develop the economic system in the liberated areas.
The project aims to attract investors, reduce imports and increase production locally to reduce unemployment rates.
The symposium was attended by the President of the Syrian Salvation Government, Engineer Ali Kedah, and a number of ministers where they stressed that qualified industrialists are now capable of building and developing the liberated areas.
Furthermore, the Minister of Economy and Resources explained their research of the industrialized city, including the preparation of infrastructure, streets, and administrative and service buildings, and the adoption of the principle of an opportunity to facilitate the conduct of administrative transactions.
Moreover, other than attracting investors, it also aims to encourage those displaced to return to their homeland and invest in it.
After the conference in September to introduce the Industrial City project, the first phase of the project began on the 5th of October with the initiation of the main roads.
This project has been one of the several projects and opportunities for developing the economic situation in the liberated areas that were introduced by the SSG to its people.