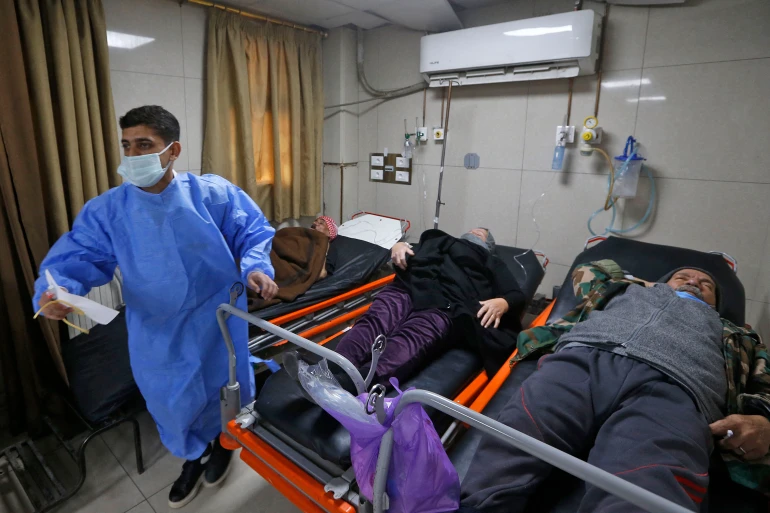 Loyalist sources stated that fees for treatment for Covid-19 at the hospitals have risen to unprecedented levels, which resulted in locals to complain to the concerned authorities, but to no avail.
Al-Watan, news agency loyal to Assad, quoted some families complaining that the cost of a night at intensive care ranges between three to four million Syrian pounds.
The agency further quoted the director of Mouwasat Hospital in Damascus, Issam Al-Amin, mentioning that the hospital is occupied to its maximum capacity, with regard to isolation rooms and there is no more room left for accommodation.
Many of those infected are forced to be treated in private hospitals, despite not being able to afford it. A local employee needs to pay a fee equivalent to three years of saving in order to be treated for a single night in intensive care in the private hospitals.
Areas under Assad's control have been witnessing great impotence in the face of the Corona virus spreading rapidly due to weak measures taken by the authorities. It gets worse because of the inability of the people to quarantine themselves in their own homes due to the poor living conditions.
The Assad regime has been silent about the real statistics concerning infections and deaths from Covid-19, as many sources state that the real numbers have been at its peak recently.