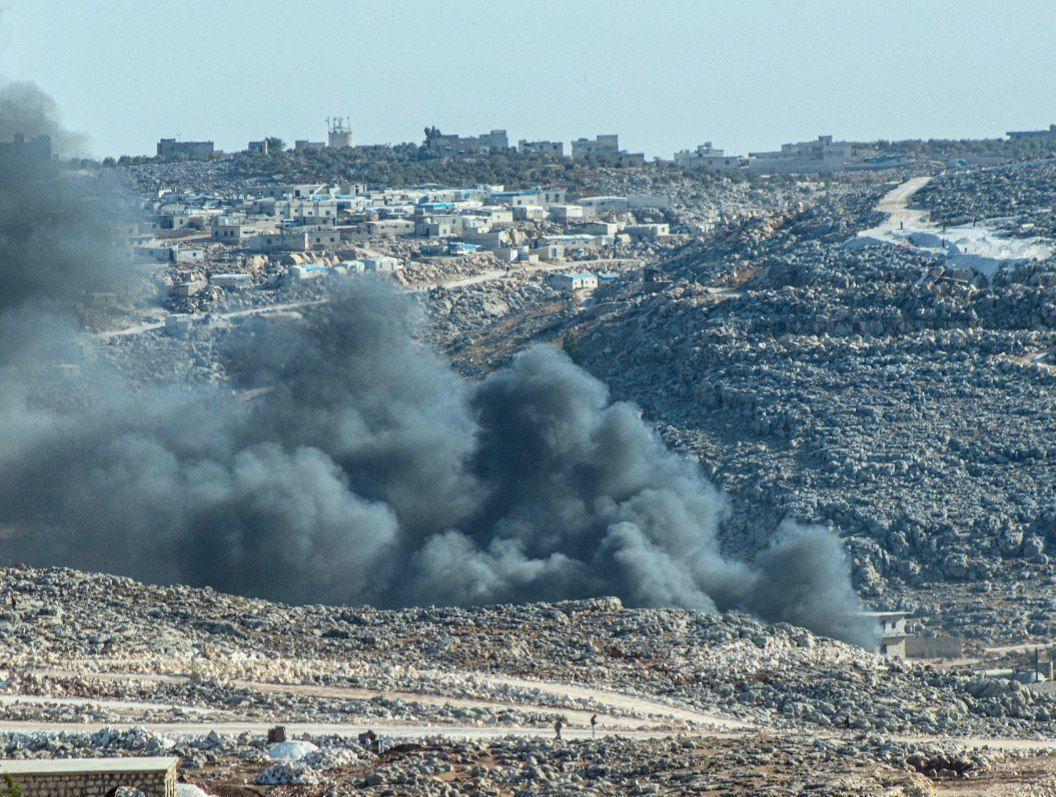 On Saturday, the 16th of October, regime forces targeted the city of Sarmada in the northern Idlib countryside with laser-guided artillery shells. The bombing led to three individuals being killed and around 12 others wounded severely.
Sources claimed that the regime forces used Krasnopol artillery shells to bomb the police station in the city. They added that the commander of the Sarmada police station was killed as a result of the incident.
On Sunday, in less than 24 hours, Assad's forces renewed the bombardment on the residential neighborhoods of Sarmada, this time targeting a food factory, completely reducing it to rubble.
The city of Sarmada is well known to be a economic center for the liberated areas as it is located near at Turkish borders, right next to Bab al-Hawa. Recently, Sarmada has witnessed great developments taking place in different sectors involved in improving the economic and social situation of Idlib and its surroundings.
Bombardment from Assad's forces has never come to cease in the areas located southern and eastern Idlib. With the bombings that have occurred on the densely-populated residential areas in the north, residents are left to wonder where they could reside safely away from threats.