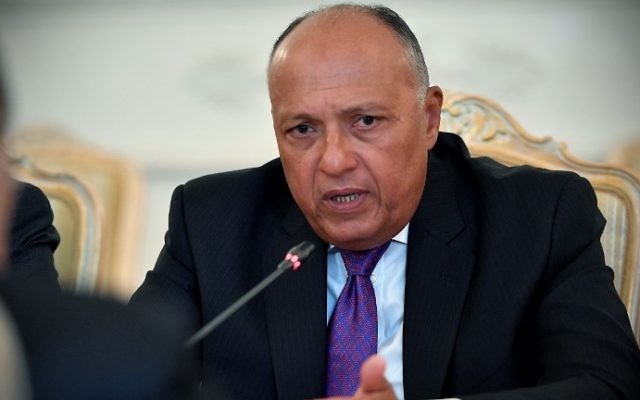 According to Syria Tv, Egyptian Foreign Minister, Sameh Shoukry, announced that his country will help the Syrian regime to rise again and return to its Arab League after being worn-out by war for over ten years.
Shoukry added that his recent meeting with the regime's Foreign Minister, Faisal Miqdad, on the sidelines of the General Assembly meetings at the United Nations was fruitful, claiming that the Syrian regime's areas have become stable.
Sisi has been trying to hold such meetings, ignoring all the atrocities caused by the regime, and to go in line with UAE's aim to end the effects of the Arab Spring revolutions, especially the Syrian revolution which is still strongly present in international forums.
The Egyptian position on the Syrian conflict witnessed big changes at different intervals, as Cairo severed its diplomatic relations with the Syrian regime at the beginning of the revolution. The equation turned after Sisi's coup against Morsi in 2013, and the latter began supplying the Assad regime with weapons and ammunition.