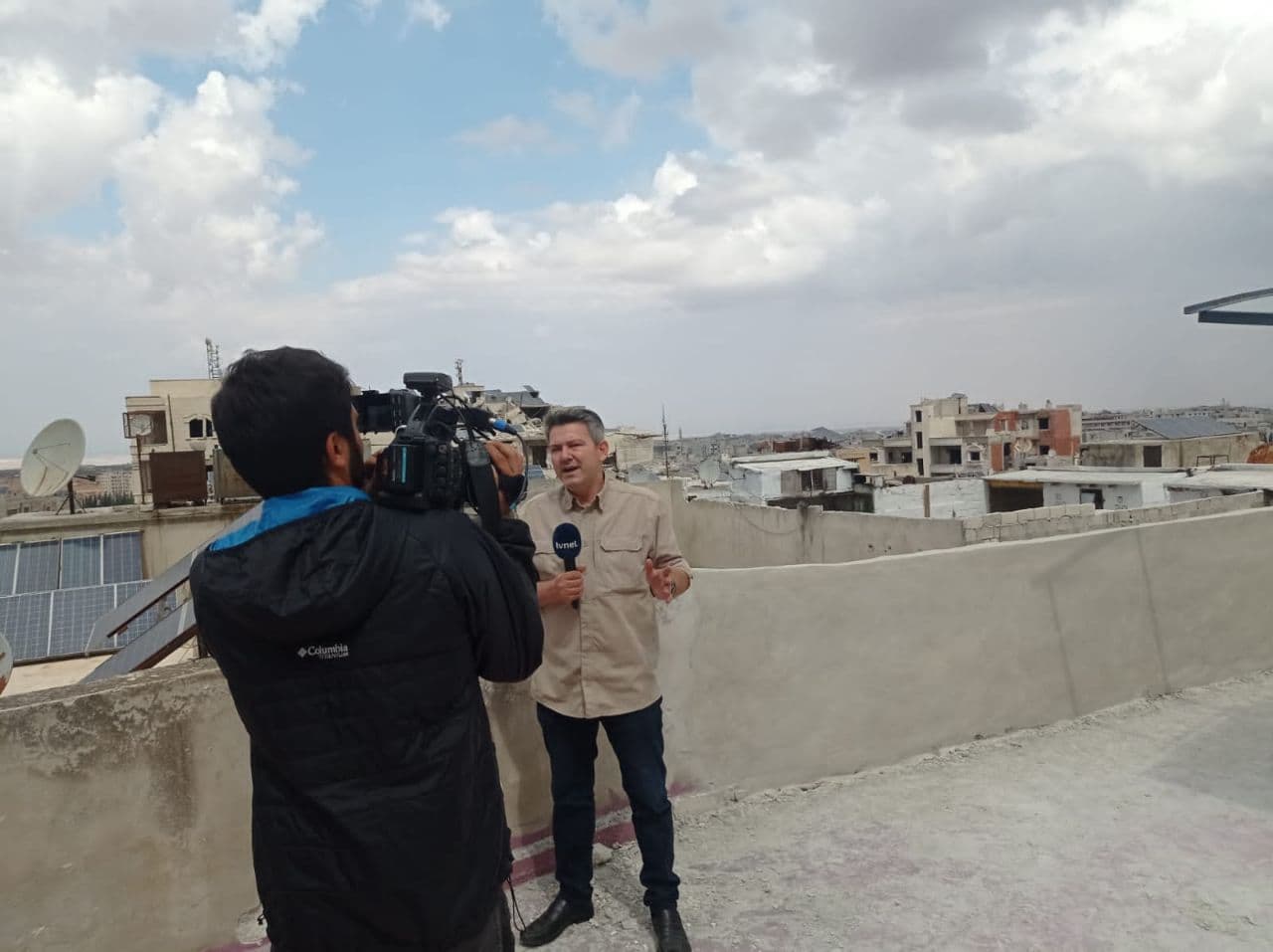 Idlib Media Center announced on Wednesday that the liberated north of Syria is open to visits by foreign media delegations – those who wish to examine the reality on the ground with complete perspicacity.
The center pledged to provide all that is necessary for the visiting delegations as well as to facilitate and arrange meetings with the places and people they wish to visit, whether they are governmental, medical, or other sectors.
Those in charge of the center ensured the freedom of mobility for the visitors, in addition to providing suitable places to stay while touring.
They added that the aim is to witness, in person, the suffering of the Syrian people in the liberated areas, as a result of the transgression they are subjected to at the hands of the Assad regime and their allies Russia and Iran.
Since the outbreak of the Syrian revolution, the Assad regime has focused its media on distorting the image of the revolutionaries, portraying the victims as terrorists.
During their successive military campaigns throughout the country, the regime has emptied the regions of their residents and brought in loyalists from other areas to reside there. Their media has claimed that those brought in are the locals who returned home, aiming to mislead and confuse the international community.