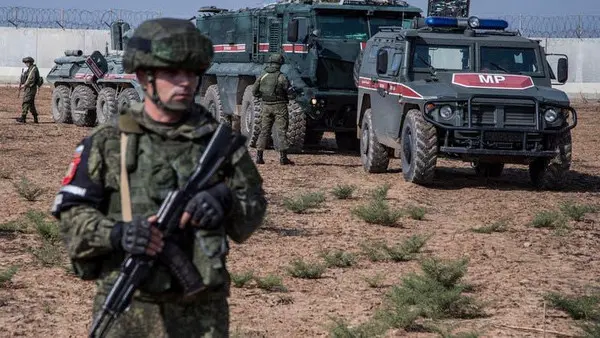 Lately, Russian and regime forces took surprising initiatives in Raqqa, northern Syria, aiming to counter the rising Iranian influence in the region.
According to Euphrates Eye, the Russians have sent several forces loyal to them, including dozens from the Fifth Corps, to Tabqa airport, west of Raqqa.
Sources mentioned that the goal is to establish an operations room aimed at managing and arranging the province's countryside militarily, and for providing the necessary supplies to carry out operations throughout the location.
The sources added that the real goal of these measures is to curb Iranian expansion in Raqqa's countryside, which has reached its peak during the first half of this year.
Iranian forces have been trying to establish a strong foothold in the region, by expanding militarily, transferring several armed-groups from Deir ez-Zor and southern and eastern Aleppo countryside.