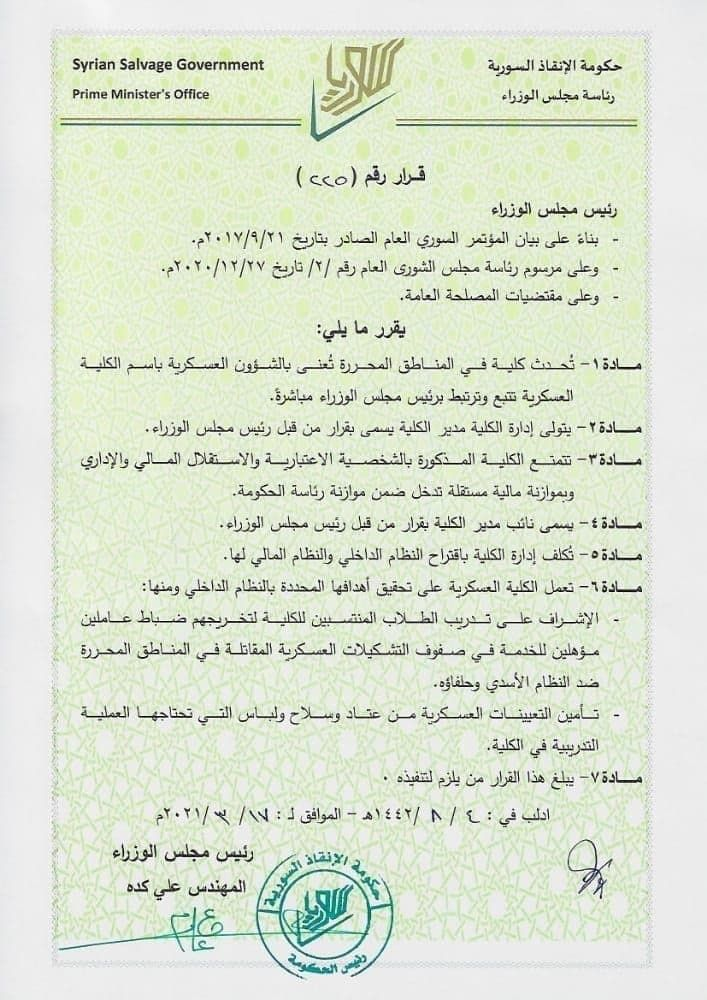 The Syrian Salvation Government, on Wednesday, announced the initiative of opening a Military academy affiliated with them and directly linked to the Prime Minister.
The college is set to have legal attributes, financial and administrative independence, and an independent financial budget within that of the Presidency of the Government.
The institution is working to achieve its goals specified in the internal system, including supervising the training of students to graduate as competent officers qualified to serve in the ranks of the military factions in the liberated areas.
It also works to secure military equipment, weapons and uniforms which the training program requires.
The announcement of the establishment of the college comes amid military escalation by the forces of the Syrian regime and Russia on densely populated cities and towns in northern Syria.