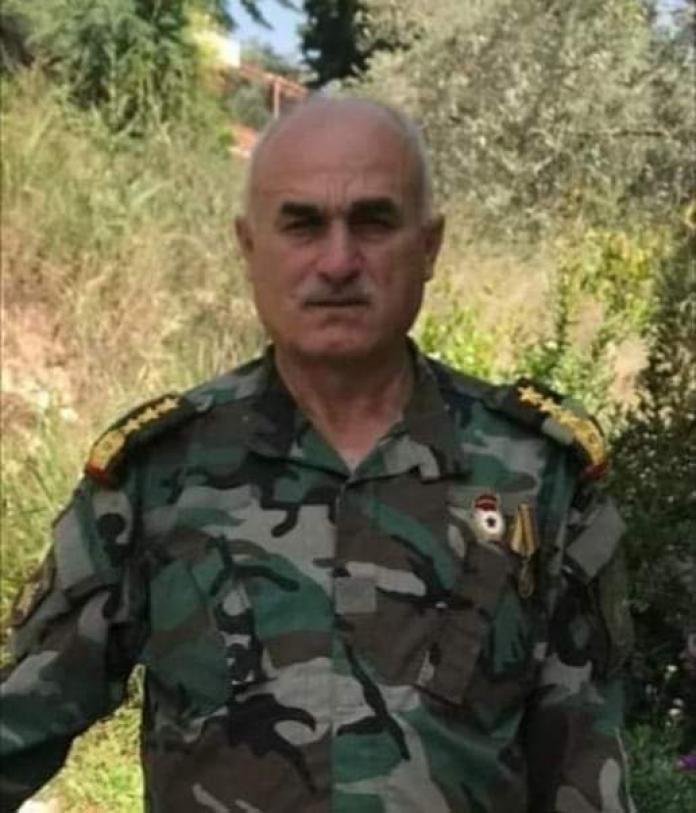 Yesterday, pro-regime accounts social media mourned the death of another senior officer from Assad's army.
Pro-regime Facebook account, Tartous 24, stated that Brigadier General Aktham Hussein from the village of Ain Hafad, in the Tartous countryside, was killed yesterday under mysterious circumstances.
Others on social media confirmed that the general was among the participants in the regime's previous campaign on Idlib, as well as battles at Palmyra, Deir Ezzor and Raqqa countryside.
According to sources, Hussein was killed either due to bombing on one of the Badia and Idlib fronts.
A few days ago, loyalists in Damascus mourned the death Brigadier General Marwan Muhammad Abu Dabousa, the former commander of the Saiqa forces from the regime.
It is worth noting that the Assad regime has lost dozens of senior security and military officers during the past couple of years. Activists claim that the death of most of them is orchestrated by the regime to obscure its crimes, in case they are held accountable before international courts.