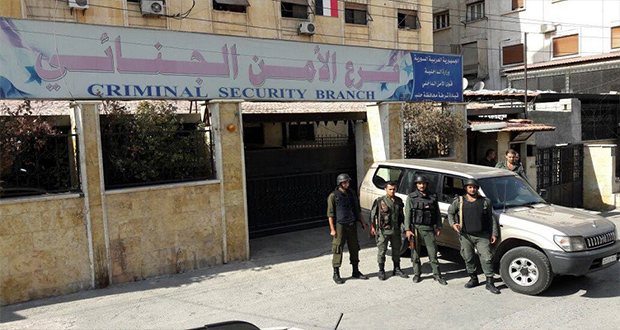 A week ago, the Assad regime arrested a number of its officers working in the Criminal Security Branch in Bab Musalla, Damascus countryside.
Sources revealed that the Political Security Branch in the capital arrested several officers of the Criminal Security Branch in Bab Musalla area after the regime recently issued an arrest warrant against them.
According to the sources, they were arrested due to corruption, dysfunction and extortion.
The sources pointed out that the Assad regime made these accusations following a confession by a robber (also a member of a mob) that there are officers and elements who support his group (of robbers) and participate in their operations.
They indicated that the officers and members are still detained and are being investigated by senior officials in the military and political security branches.
It is noteworthy that the areas under the control of the Assad regime are witnessing unprecedented insecurity, as murder, robbery, rape and fraud have increased, especially recently. Moreover Assad's officers and army are frequently involved in these crimes.