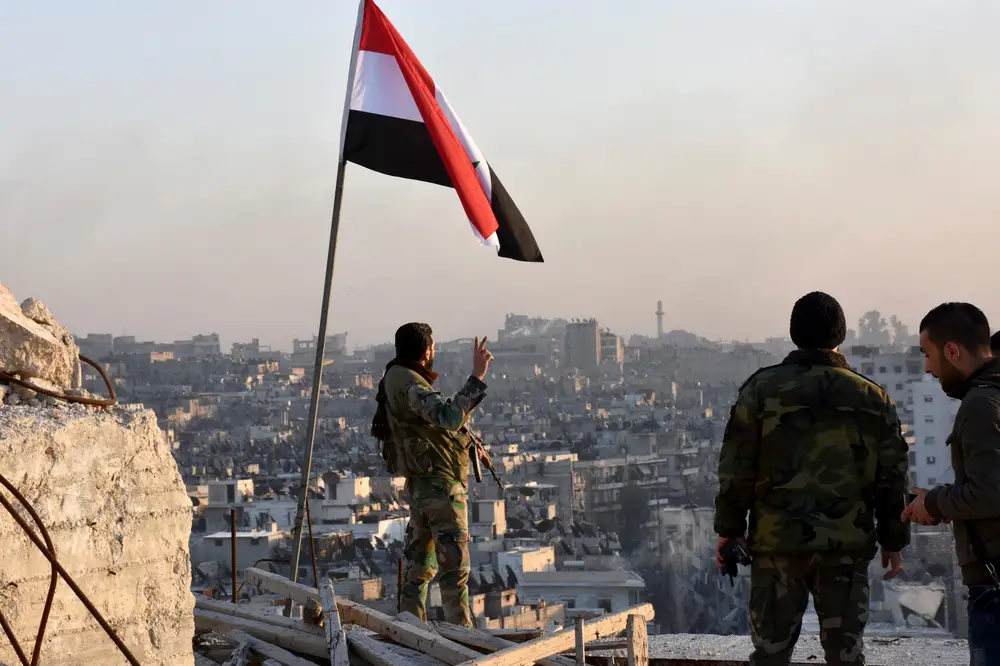 Armed clashes took place between a group of the National Defense forces and a group of the police in the city of Aleppo.
Pro-regime accounts, including Fatima Ali Salman, posted on Facebook that the forces in charge of "keeping law and order" tried to organize a queue for buying bread at a bakery and prevented a member of the National Defense from cutting in line.
She added that this member went away and brought backup, which included several others members of the same group, who came with their military vehicles.
The members of the National Defense opened fire, directly in front of the bakery, and beat the policemen, arrested their head officer and took him to an unknown location.
Various groups from Assad's forces share control over the city of Aleppo with forces affiliated with Iran and Russia. From time to time, problems emerge between these forces just like it occurs in the other areas in Syria which are under Assad's control.