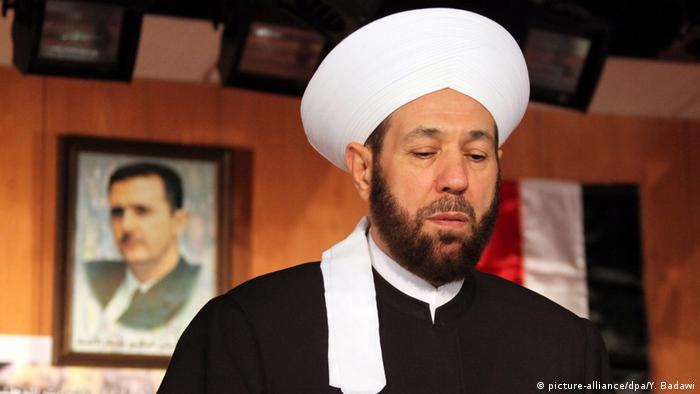 Yesterday the Assad regime issued an order to dismiss the 'Mufti of the Republic (of the regime)' and replace him with the Scholarly Jurisprudence Council.
According to the decree issued by Bashar al-Assad, a jury of scholars was formed to replace the position of "the Mufti" which included the minister as its chairman and the minister's assistant working alongside him.
The Council also included the head of the 'Union of Scholars of the Levant', the first 'Sharia' judge in Damascus, thirty senior scholars from Syria, representatives of different Islamic sects (in Syria), a representative of imams (leaders of prayers at mosques), five female scholars of the Qur'an, a representative of the University of the Sham for 'Sharia', and two representatives from 'Sharia' colleges.
Assad has entrusted the administrative unit with the tasks of determining the dates of the beginning and end of the lunar months, moon slighting, announcing the consequent laws and rulings, and issuing fatwas (religious verdicts).