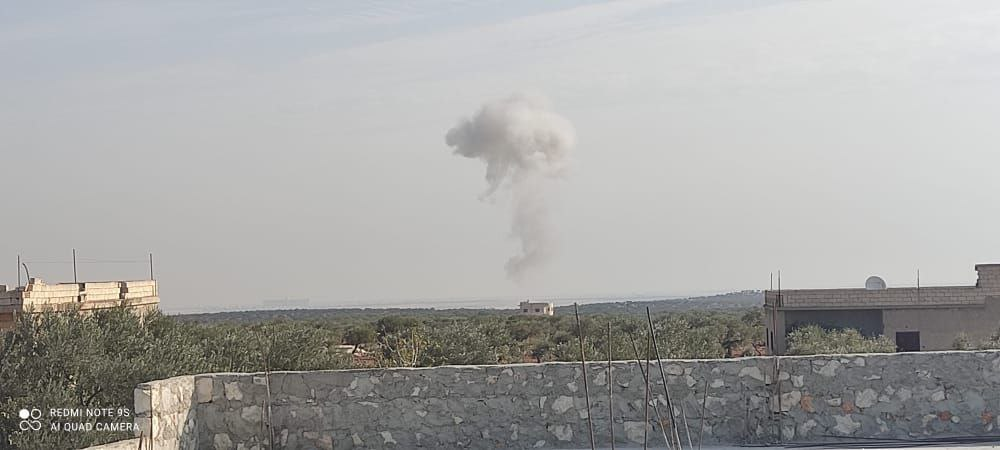 This morning, Russian jets struck several locations across Idlib while regime artillery continued its bombardment of residential areas.
Russian airstrikes targeted the vicinity of the village of Majdalaya in the eastern countryside of Idlib, as well as Maarblit and Deir Sunbul in southern Idlib.
In addition to that, regime forces shelled Kafr Noran, in western Aleppo countryside, with heavy artillery. This led to casualties which, included the death of a woman and a child, and several others being severely injured. According to locals, they were all civilians from the same family.
Meanwhile, military factions from the Fathul Mubeen Operations Room have struck several positions of Assad's forces, in southern Idlib countryside and the countryside of western Aleppo with heavy artillery and rockets, which reportedly caused damage and resulted in casualties among their forces.
Regime forces have never ceased to stop their bombardment of the liberated areas and, recently, densely populated residential neighborhoods, most of the year, violating the truce that was signed between Russia and Turkey in March 2020.