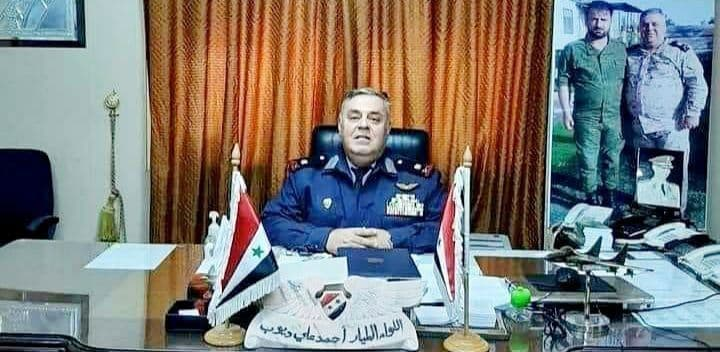 On Sunday morning, pro-regime accounts on Facebook mourned the death of another senior officer from the Assad forces.
Facebook account, Tartous Panorama, posted news about the death of Major General Ahmed Ali Diob, an Air Force officer and hailing from the town of Karto in the southern countryside of Tartous, western Syria.
The sources did not reveal the origin of his death, but mentioned that the funeral would take place on Sunday noon in his hometown of Karto.
Several weeks ago, loyalist sources announced the death of Brigadier General Youssef Al-Hassan, who had a strong presence in the bombing of the regions that rebelled against Assad since the outbreak of the revolution.
It is worth noting that this year witnessed the deaths of dozens of Assad's officers, under different and mysterious circumstances. Most of the ones killed were pilots, as activists believe that the killing of most of them was orchestrated by Assad's intelligence to obliterate evidence of their crimes against Syrians.