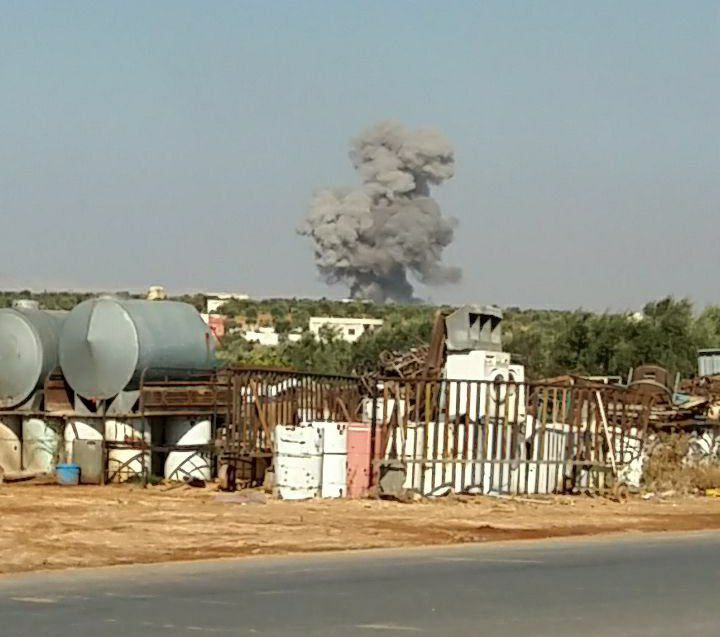 Yesterday, Russia committed a new massacre in Idlib, killing 5 civilians and injuring others, most of whom were displaced children.
Sources reported that the Russian airstrikes targeted areas around the city of Maaret Misrin in the northern Idlib countryside, targeting IDP camps with several successive raids using highly explosive missiles.
The airstrikes resulted in the death of five individuals, including three children and a woman, and injuring 6 others, most of them from the same family.
Meanwhile, Assad forces targeted the village of Kafr Amma and around the town of Kafr Noran in the western countryside of Aleppo with heavy artillery and mortars.
Russia has increased its airstrikes during the past two months on the towns and villages of Idlib countryside, which has led to dozens of civilian casualties, despite the ceasefire agreement in the region between Russia and Turkey in March 2020.