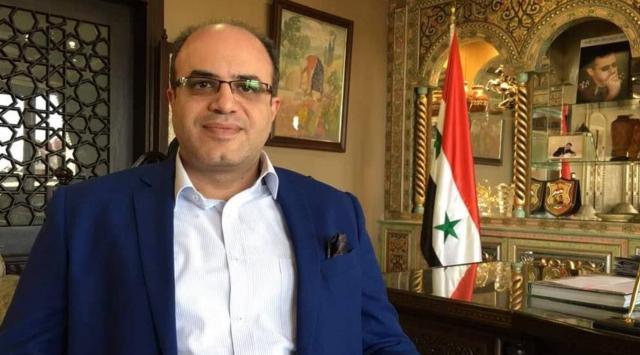 Recently, the Assad regime's Minister of Economy and Foreign Trade, Samer al-Khalil, called on Iranian companies to take advantage of the recently announced laws on investment and to start working and investing in Syria.
Al-Khalil said, "The newly approved investment law provides a wide range of services and benefits for Iranian companies and allows them to invest in various sectors," according to Tasnim agency.
"We aspire to expand our relations with Iran (regarding trade), and the new law includes broad exemptions from customs duties and taxes in addition to wide-ranging guarantees for investors." he added.
Al- Khalil then mentioned, "We are currently working on a strategy for foreign investment and have prepared several plans which provides (Iranian) companies with vast opportunities. Iran is one of the major countries with which Syria cooperates. There are many contracts between Syrian and Iranian companies from the government and private sectors, and these contracts can (now) be developed."
Last week, Iranian Minister of Industry, Minerals and Trade, Reza Fatemi Amin visited Damascus and expressed his country's readiness to expand its commercial and industrial investments with the Assad regime.
Iran continues to strengthen its roots in Syria by providing economic, military and industrial support for the regime, despite pressure from the US and Israel.
Recently, the Financial Times reported that normalization of Arab nations with Assad will not lead to the expulsion of Iran from Syria.