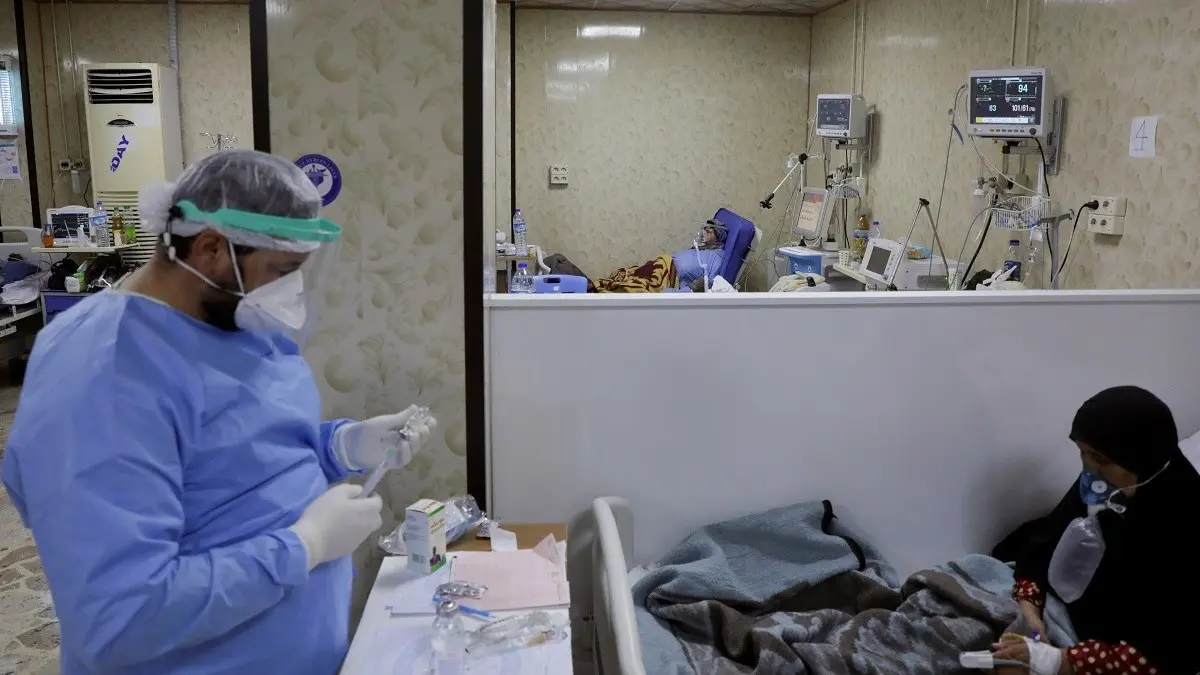 The Syrian capital, Damascus, which is under control of the Assad regime, has been witnessing a stifling medical crisis threatening the lives of dozens of children.
Head of the isolation department at the Children's Hospital in Damascus, Sawsan Ali, mentioned that the hospital has become occupied to its maximum capacity due to the high number of children infected with the Corona virus.
Furthermore, Sawsan confirmed that the medical institution is currently unable to receive any more children infected with the Covid-19 or lung diseases, due to the lack of facilities to provide them with oxygen.
Moreover, she stated that there are several children who have died due to Covid-19 and others due to pneumonia as a result of the hospital's inability to treat them.
Sawsan expressed fear over the possibility of the new Corona variant, Omicron, creeping into Damascus (and all of Syria). She stressed that its arrival would be disastrous as there is no information about its traits and effects. She called for the urgent need to stop schools until the end of the peak-time for the virus to spread.
It is noteworthy that the regime's Ministry of Health ordered students to wear masks and maintain social distancing. The region under Assad have been witnessing a steady decline in economic, social and security conditions without any (proper) solutions being provided by his regime.