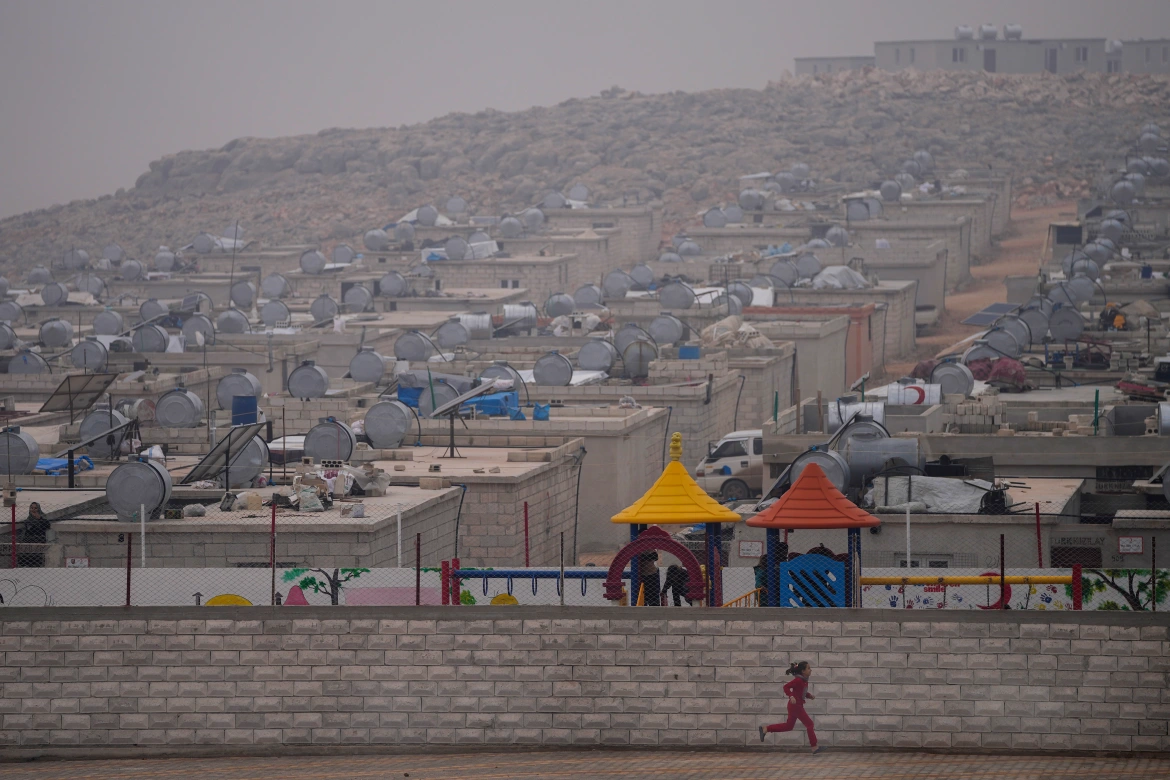 Last week, the local council in Sarmada supervised refurbishing the public park in the south of the city with the aim giving it an aesthetic view of the city.
Hamza Hamad, a member of the council's service office, said, "We supervised the restoration of the public park at the south of the city, with an area of 7000 meters square, aiming to provide a place for leisure and fun for the people and giving the city a civilized appearance."
He added that the project began with the construction of water and sewage system, bases for light poles and paving of roads inside the parks."
Hamad continued, "The project also includes planting trees, constructing ponds and water fountains, seats and a playground for children."
Meanwhile, the Directorate of Humanitarian Affairs in Atma seeks to improve the conditions of the camps, supervising several projects.
The director of the service office in the directorate, Mr. Khalil Muhammad mentioned, "We supervised the implementation of a rain sewage project in 3 camps in Atma, north of Idlib."
He continued, "We also supervised the extension of a 350-meter-long rainwater drainage line in Maram camp, with a diameter of 30 cm. The project serves 400 families. We continue to complete the projects of laying the roads of the Kafr Sijnah camps, and they helped us and locals in Atma."
It is noteworthy that the locals throughout the liberated areas have previously supervised dozens of projects to develop, refurbish and restore the region to make the lives of the the war-torn Syrians easier.