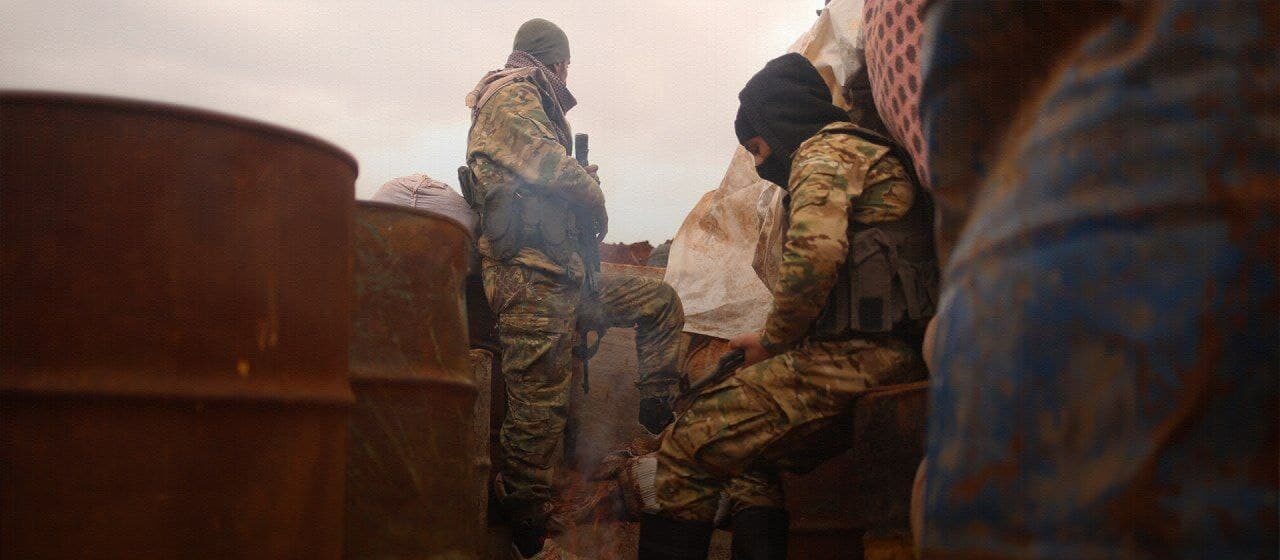 Yesterday, the regime forces incurred losses on the battle fronts at the hands of the military factions in northern Syria.
Sources reported that two regime forces were killed on the axes of Bala and Miznaz in the western countryside of Aleppo, while they were trying to infiltrate to plant mines in the area.
"The rebel factions managed to repel an infiltration attempt by the Assad regime's militias on an axis at Jabal al-Turkman in the Latakia countryside, killing and injuring many among their ranks", state the sources.
Regime forces conduct infiltration operations towards the points of the rebel factions, from time to time under the supervision of Russian officers, especially on the axes of Latakia countryside and the southern countryside of Idlib
Russia had launched recruitment campaigns in the regions of Deir ez-Zor and Idlib to strengthen its forces at the axes around the southern countryside of Idlib.
During the past few months, Fathul Mubeen operations room has managed to thwart several infiltration attempts led by Russian special forces on the southern Idlib countryside, which inflicted heavy losses on the infiltrators.