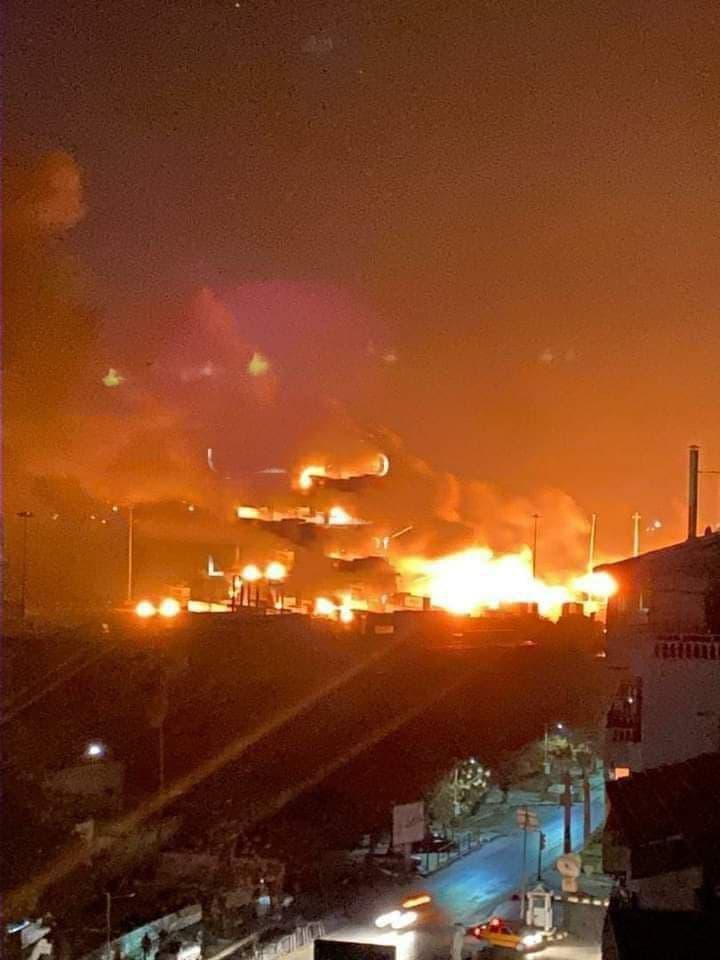 On December 28th, Omar Rahmoun, a well known propagandist for the Assad regime, threatened Israel on twitter after they bombarded the seaport of Latakia with several airstrikes at dawn.
Rahmoun warned and promised Israel that these airstrikes would not go without a retaliation that would "shake the earth" and "make them cry".
His threat was met with laughter and ridicule by dozens on social media, including journalists. Edy Cohen, an Israeli journalist, tweeted back to him saying "First, respond to the bombing from 2007 and then proceed to 2021. Thank you".
Another tweet mentioned that they would (likely) give the rest of the seaport to Israel in response to the airstrikes. A reply to Omar Rahmoun mocked him of being drunk while tweeting and others asked him (in mockery) when this response would be. Others requested that the tweet not be deleted as it was comedic.
Syrian writer and journalist, Qutaiba Yaseen, said "Assad's jets and missiles respond to the Israeli airstrikes by bombing the IDP in the countryside of Aleppo". Many even mocked the Russians because of their silence and inability to halt these strikes, although they were close to the Hmeimim Airbase.
It was the second time Israel struck the Latakia seaport within less than a month. Reports claimed that it was a shipment of advanced Iranian weapons that had arrived there in containers.
For several years, Israel has targeted different parts of Syria under the Assad regime and Iranians, while there have been no reports of any retaliation from the regime.