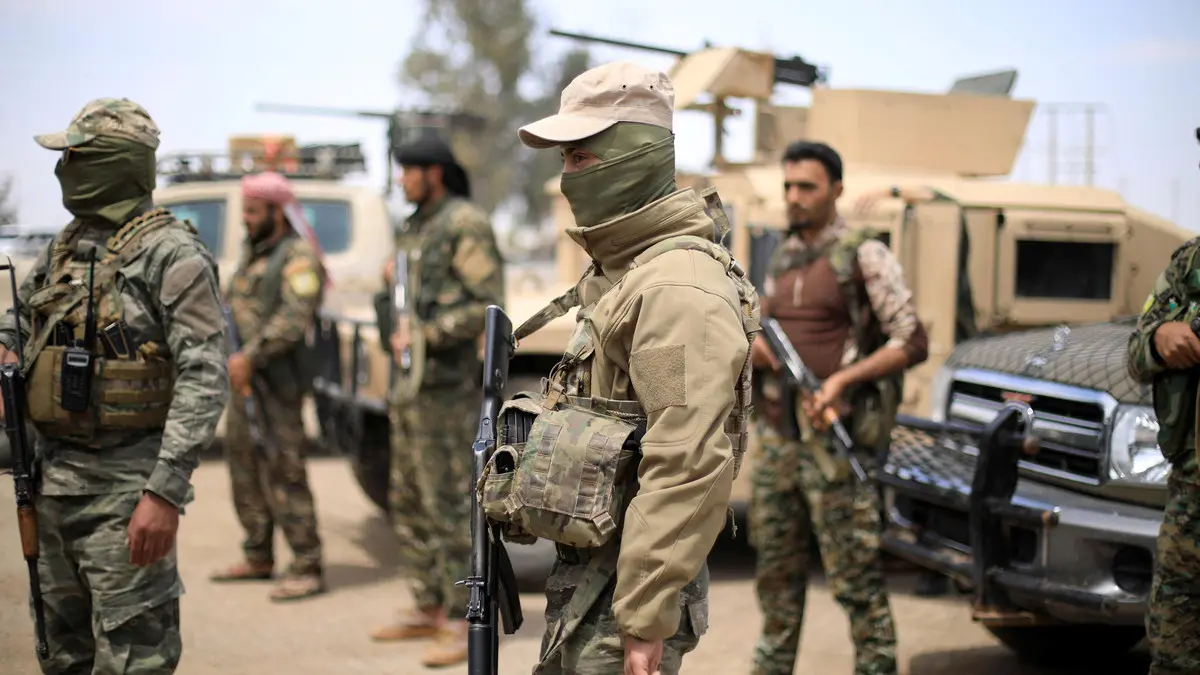 Tensions rose between the SDF and the locals in the countryside of Deir ez-Zor, during the past few weeks, after they (the SDF) allowed Russians to enter their territories.
In an article by Military Media, where they posted an analysis by former regime general, Riad Haj Abeed, they mentioned that the Russians entered several locations, including Kasra in the western countryside of Deir Ezzor and the Muhaimidah crossing.
For the third time, Russian officers tried to negotiate with the residents of the towns to enter from the Salhiya Crossing, but only to be refused again. This followed with their vehicles being stoned violently.
The SDF welcomed the Russian and regime forces to its areas of control, as it raised their flags above many of their headquarters, including the axes against the National Army in Tal Tamr in Hasaka countryside and Ain Issa, north of Raqqa.
However, there is no real agreement between the SDF and the Russians but are rather maneuvers to achieve certain targets. They are currently working together even though they previously failed to reach any agreements due to the US rejecting the Russian expansion east of the Euphrates as the region is the keystone of the Syrian economy. Thus for the US, it cannot be left to the hands of the Russians before any political solution.
Nevertheless, the international coalition may abandon the SDF indefinitely (in the future) and they have not been taken off the list of terrorist organizations (for the US and others from the coalition). Therefore, they will not be allowed to establish an independent entity and left to do whatever they like.
In addition to that, there are still possibilities of the Syrian National Army, supported by the Turks, of carrying out military operations in the coming months. In the end, the region may not still be in the hands of the SDF due to their failure to achieve security (and stability) and provide what is necessary for the people.