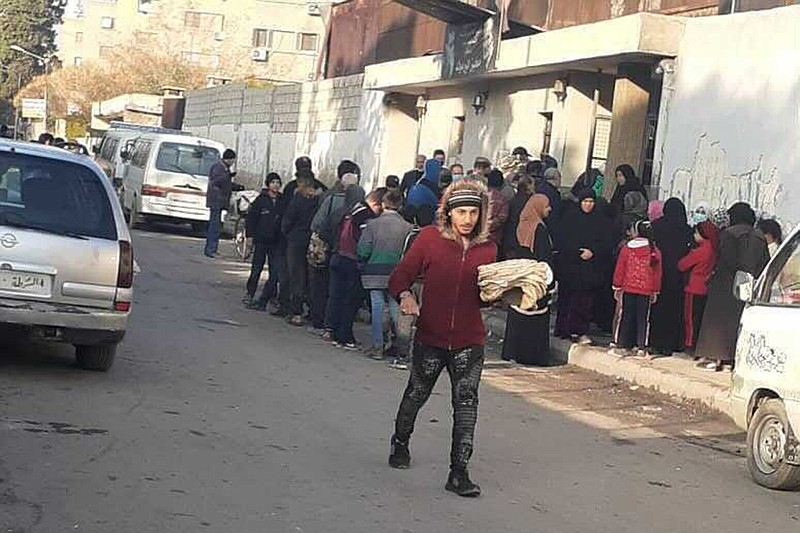 On Saturday, the Ministry of Internal Trade and Consumer Protection in the Assad regime had approved a new process of distributing bread in Damascus and its countryside which will be implemented from February.
According to the ministry, accredited applicants will be selected, provided that they are grocers. The number of authorized individuals will be divided based on locations while the number of residents in each of the neighborhoods will be grouped and linked to their nearest bakery and according to its production capacity.
The ministry set a condition for this process of distribution – that the amount given to the authorized individuals should not exceed 250 bundles of bread under any circumstances. Bread will be transported to those selected by these individuals and a maximum of 20 bundles will be distributed to each grocery store.
According to the ministry's statement on Saturday, this mechanism will be applied to the rest of the region under the regime accordingly within April.
However, on the issue of the feasibility of this mechanism and the reasons for its approval, economic researcher Nadim Abdel-Jabbar told al-Araby al-Jadeed that the regime has been seeking to address the phenomena of the bread crisis without mentioning, its causes for over two years. He explained that the last decision aims to mainly reduce overcrowding on the bakeries and streets, while the reality of the crisis still continues.
The new mechanism appears to be intended only for families from whom the regime had recently removed their subsidized support, according to Abdel-Jabbar.