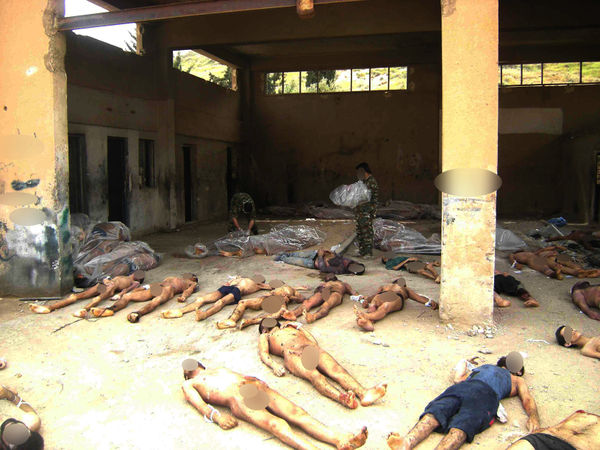 US based Arabic website, al-Hurra stated that the Assad regime continues to torture and kill Syrian detainees, despite the Caesar sanctions imposed on it about two years ago.
The website quoted Syrian sources saying that the regime's security forces killed a new detainee under heavy torture, after arresting him four years ago, to add to the tens of thousands of Syrians who have met the same fate.
The sources added that one of the latest victims of torture was a young man from the city of al-Hara, Daraa, in southern Syria, who was affiliated with one of the factions of the Syrian revolution, before the regime took control of the area.
Nearly 105,000 Syrian citizens died under torture in Assad's detention centers – most of whom were killed while Iran was supervising the prisons, especially the Sednaya prison, between 2013 and 2015, according to the sources.
Reports by the UN and other human rights organizations indicate that tens of thousands of detainees are still languishing in the regime's prisons, in very arduous conditions. Most of them do not even get to see light and cannot differentiate between night and day, and these prisons lack any type of health services.
The sanctions imposed by the US on the Assad regime were initiated after a regime defector leaked more than fifty thousand pictures of prisoners who died under torture in the its prisons.