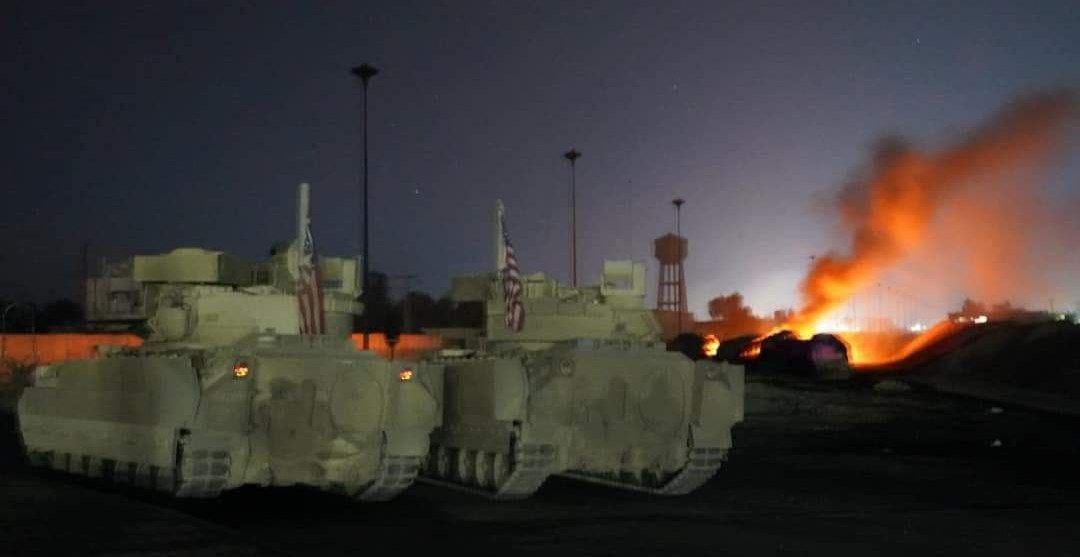 Since last night, ISIS regained control of several locations in the vicinity of al-Sina'a Prison, in al-Ghuwayran neighborhood of Hasaka city, after the SDF and the international coalition forces tried to retake them through military operations.
Yesterday, international coalition aircrafts dropped leaflets calling on the locals of al-Hasaka to report ISIS members fleeing from the prison. Coalition aircrafts, mainly the US, bombed several locations in the region while there have been sporadic clashes between the opposing sides.
Last night, Apache helicopters dropped flares while the SDF tried to ambush a location near the cemetery in al-Ghuwayran.
ISIS announced that they had released 800 prisoners from al-Sina'a prison and the killed nearly 200 SDF members during the ongoing clashes in the region.
Amaq agency quoted a military source mentioning that ISIS launched a large-scale and coordinated attack on al-Ghuwayran prison and the attack began with two suicide bombers detonating their trucks (filled with explosive) at the prison gate and its walls.
The sources to Amaq revealed that the battles are ongoing for the third day in a row and is divided into three groups – one inside the prison buildings, a group spread in its surroundings and the third has spread throughout the neighborhoods near the prison.
Meanwhile, there have reports of ISIS attacks elsewhere, including in Hawija Sawafi around the city of Raqqa where the SDF have found bodies of two of its members killed.